1039h (BKK TIME)

Check out their skytrain.

No worries about direction as there is plenty of signages in english. Exit (1) and just follow the crowd.

Check out the row of tour buses and taxis...

Lots of food stalls line the way to the JJ market.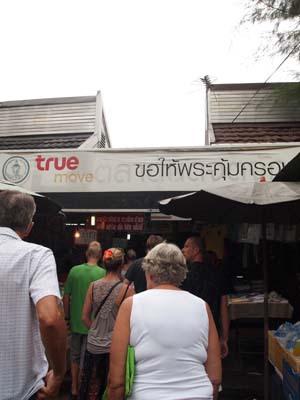 One of the many entrances to JJ market.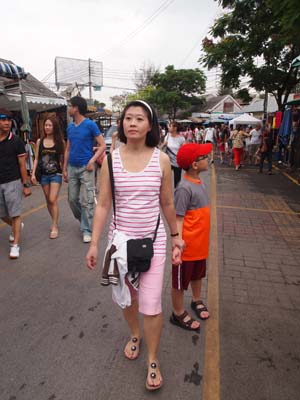 Here we are at the centre of JJ market. It is true that you can really get lost inside. Huge is an understatement.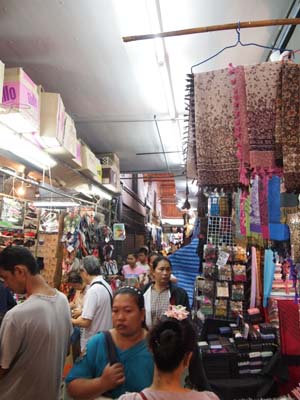 Different rows/areas sells different items, ranging from clothes, collectibles, antiques, etc.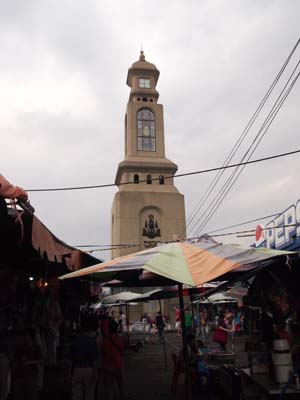 If you ever intend to meet anyone at JJ Market, this is the one and only good landmark to use. The clock tower at the centre of the market.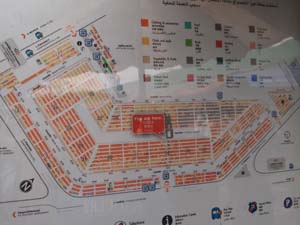 Check out the map...
1118h (BKK TIME)

One of my favorite lanes in the JJ market.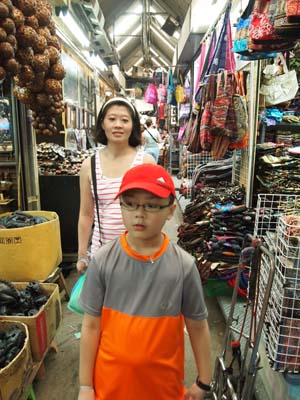 Here's Aiken grumbling that he was tired and wants to go back to the hotel after all the walking....