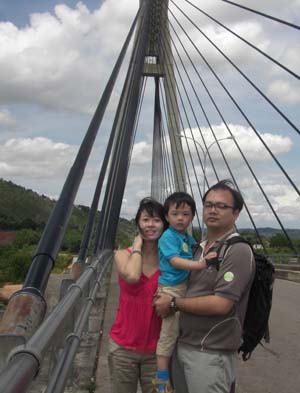 1135h (BT TIME)

Our friendly tour guide helped us take this photo before leaving for seafood lunch at the famous Golden Prawn 933.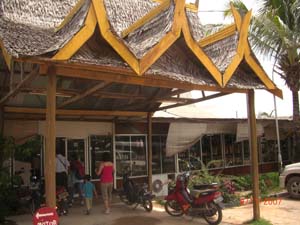 Next stop, Golden Prawn 933.
This is the Golden Tourist Shop which is located beside the seafood restaurant.
You will notice that the whole place here is called Golden something...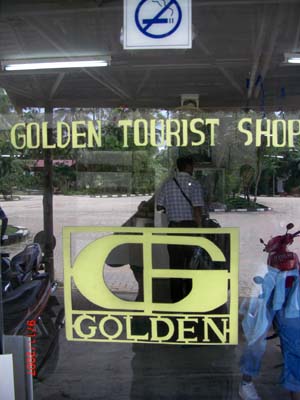 Presenting the Golden Tourist Shop, wonder if it mean they are gold or we are gold...hehe..
Crap, I know but can't help it.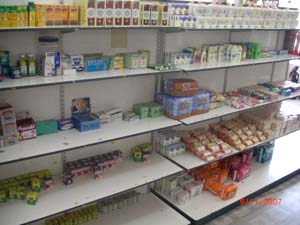 The layout here reminds me a lot of the Singapore Army Camp's giftshops.
Shelvings with not much merchandise..haha.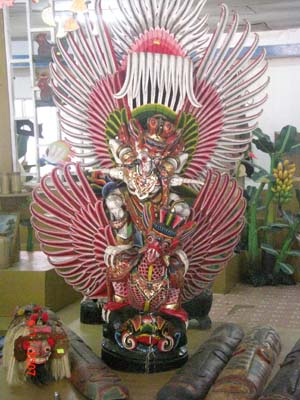 One of the interesting artifacts in the shop.
Wonder if it is for the owners to draw customers or if it is for sale..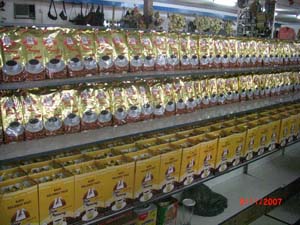 1130h (BT TIME)

This is their local product, Batam Coffee which claims to contain less caffeine than other coffee.
It does taste good though.
Did not buy any as I felt it was not very worth it.
S$30.50 for a packet of 5 in 1 big bag.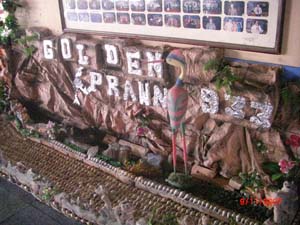 Next stop, lunch!!!
As mentioned, the restaurant is just located beside the tourist shop.
Signage at the entrance of the restaurant.