1833h (BKK TIME)

My boy must have a book to read during mealtimes, either in SG or overseas.

Coconuts are a MUST in BKK. They are so expensive in SG.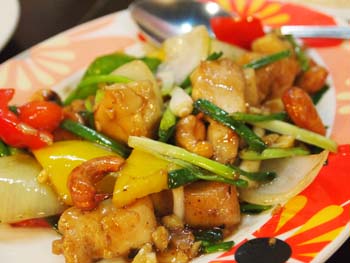 Stir-fried chicken with cashew nuts

Aiken's favorite omelette.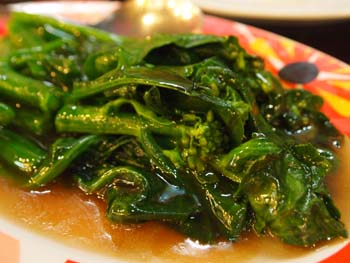 Wife's fav, Kai Lan with oyster sauce and according to her, this was done very well.

After dinner, it was shop shop shop. Spotted this Doraemon store selling everything about Doraemon. A colleague of mine at work will go crazy here.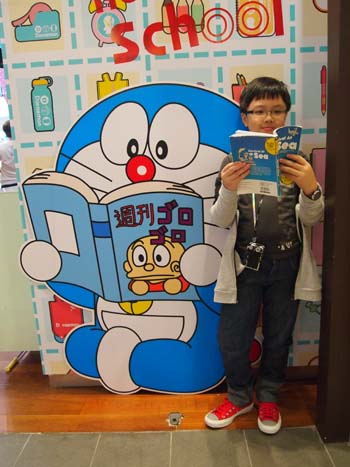 Aiken posing with Doraemon.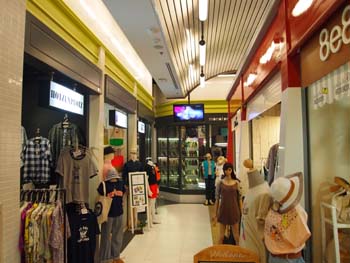 The shops here tend to cater to various young designers to showcase their wares. Some are really good.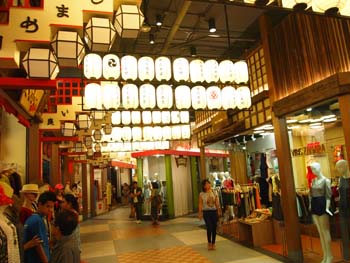 Different levels will have shops which adhere to the themes.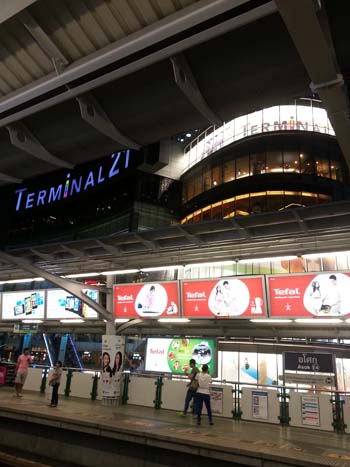 2050h (BKK TIME)

Spend quite a while shopping at Terminal 21. Recommended for visitors to BKK.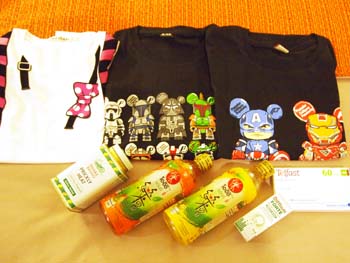 2115h (BKK TIME)

Returned to our hotel. Loot for day one. Some shirts from Terminal 21, drinks to last the night and medication. Medicine is cheap in BKK. Tomorrow, we are going to JJ Market. Another must visit if you happen to stay over the weekends.