1815h (BKK TIME)

There seems to be some sort of exhibition/road show going on at the entrance of CentralWorld.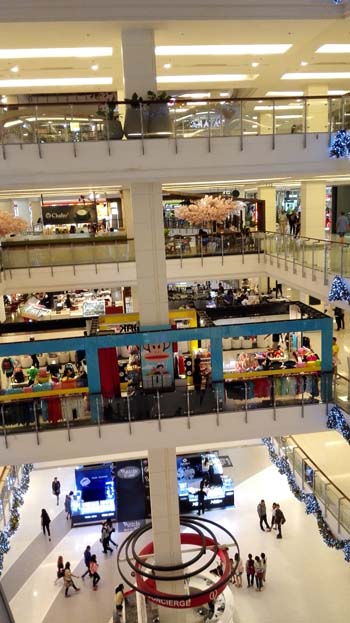 The interior of CentralWorld.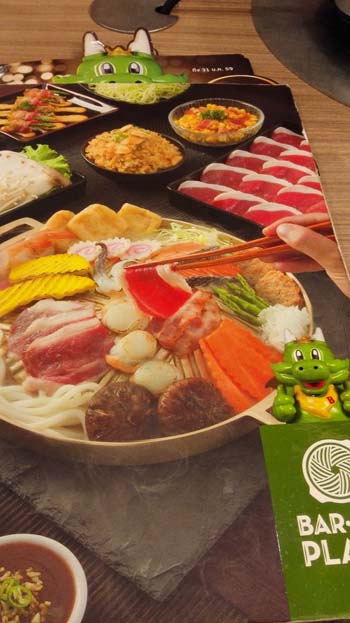 1825h (BKK TIME)

We are having mookata at Bar B Q Plaza. Luckily, we were "early" and there was no queue. Different story when we left.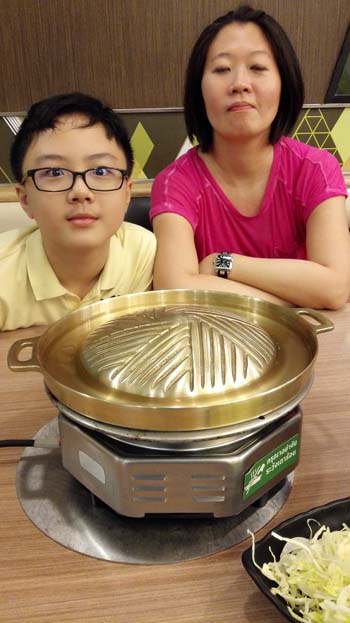 The boss with the sceptical look. This is the first time we are having mookata.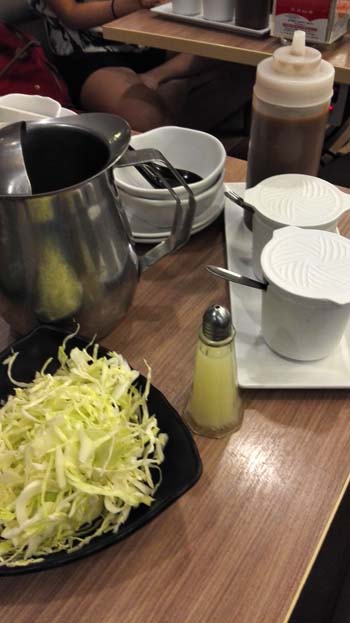 Some condiments and sauce for use. The pitcher is the soup for the steamboat and the small container is lime juice.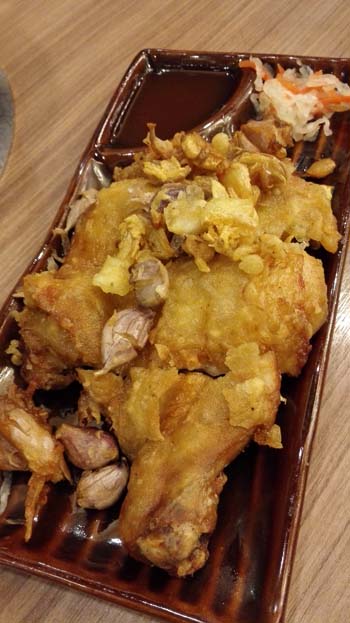 Some addons. This is garlic fried chicken drumstick.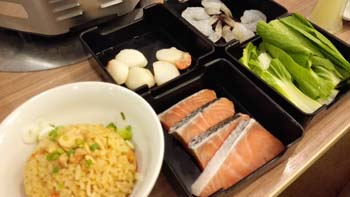 Various food items for the mookata. Also ordered a bowl of garlic fried rice for each.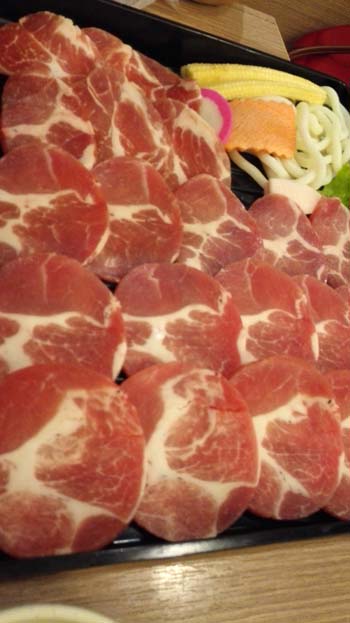 The value pork set. Not bad.
1840h (BKK TIME)

Cooking in progress.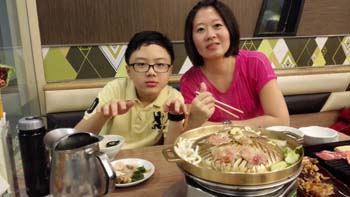 Sign of approval by the family.