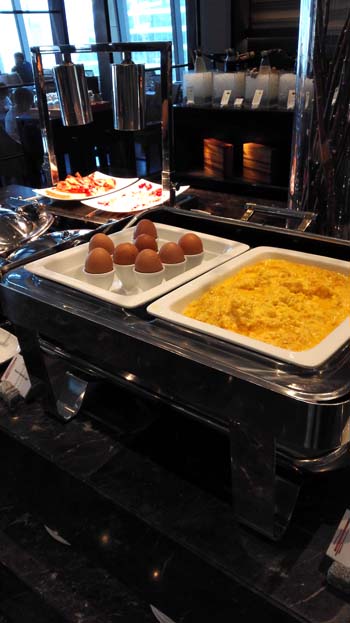 18/12/2015 @ 0840h (BKK TIME)

Hotel stay came included with breakfast for 2. Kids under 12 dines free which was a plus. One of my favorite station for the next 3 days.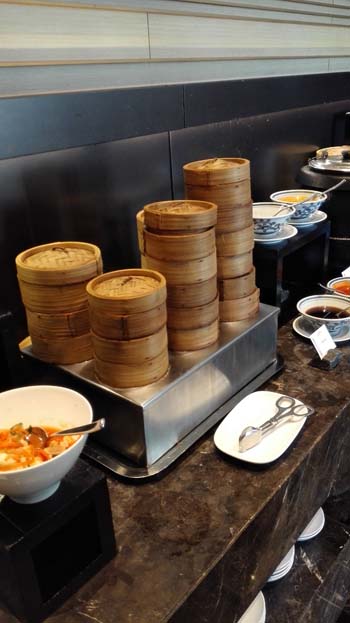 Dim sum was so so only. Same items daily. Sian half.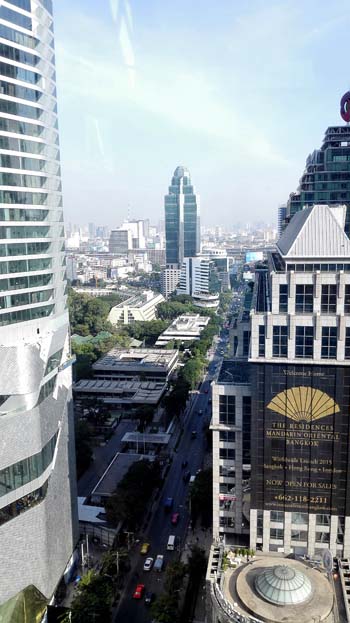 Nice view from the 24th floor of the restaurant.

First breakfast of the BKK trip.

Bread station was not bad also.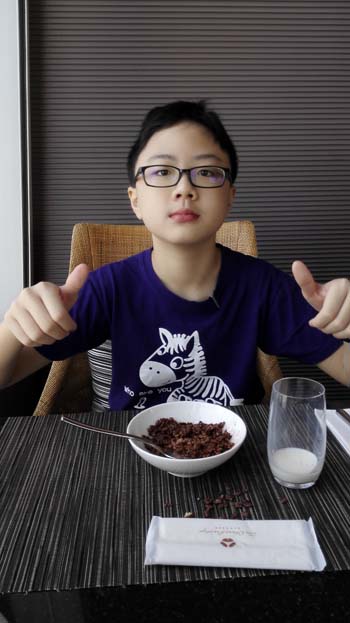 Aiken giving his sign of approval to the food.

The boss enjoying the pastries.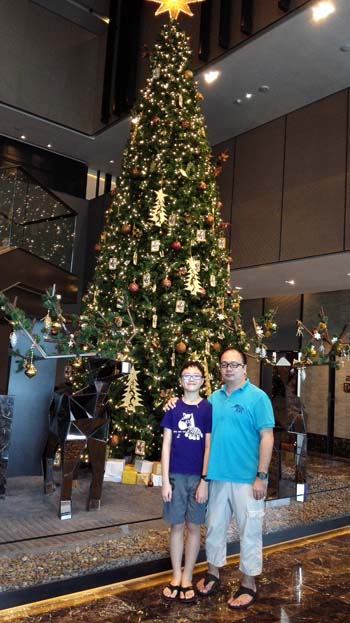 1000h (BKK TIME)

After a hearty breakfast, we went back to the room to freshen up before going out. Photo at the Xmas tree @ lobby.
1200h (BKK TIME)

Our base camp for the next few days. Luckily not as crowded as Siam or Chidlom station.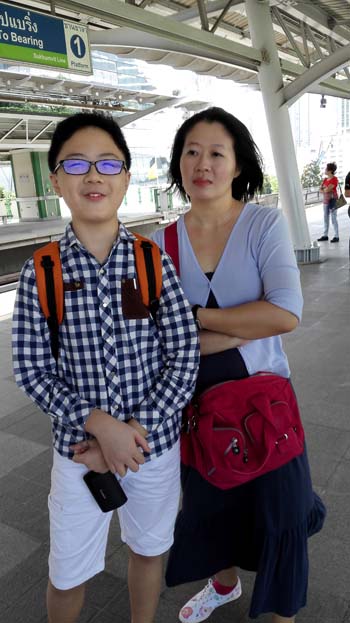 It was extremely windy and cooling at the platform. Temperature was around 25 deg.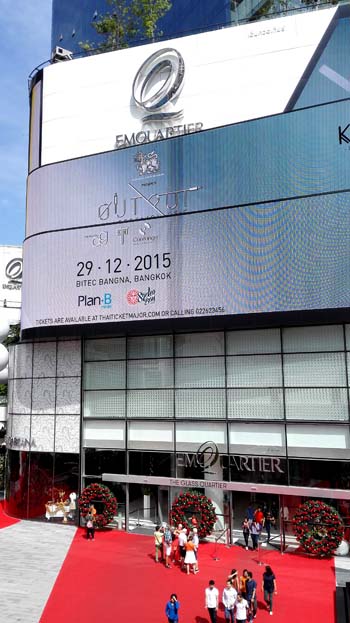 1208h (BKK TIME)

We alighted at Phrom Phong station which was just 3 stops away.
This is EMQuartier which was just open in mid 2015. Consist of 3 sections, the Waterfall Quartier, Glass Quartier and Helix Quartier.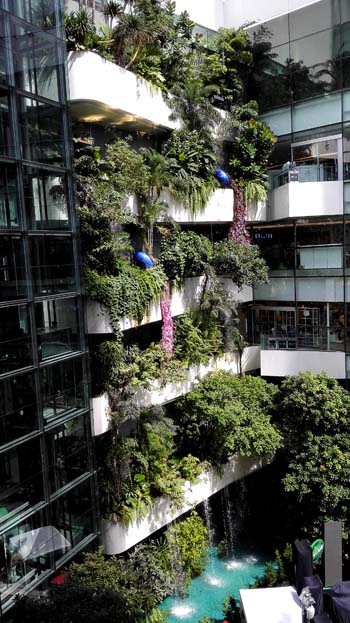 This is the waterfall quartier.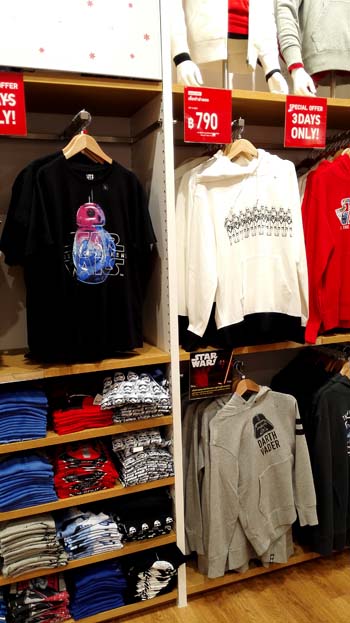 1220h (BKK TIME)

Me and Aiken went on a buying frenzy at Uniqlo over these star wars shirts. :)
1400h (BKK TIME)

Initially wanted to go to Roast for lunch but it was super crowded. So end up at Grey Hound Cafe which was not bad too.

Hungry liao....waiting for our food.