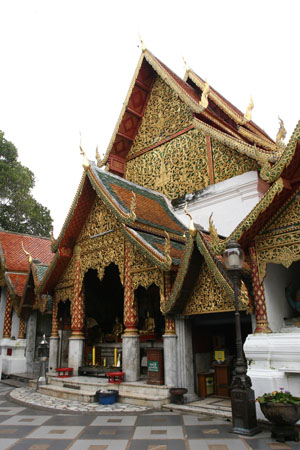 1140h (CNX TIME)

The Phrakuba Srivichai Statue is housed in this structure, which is at the middle of the 2 entrances up to the Golden Chedi.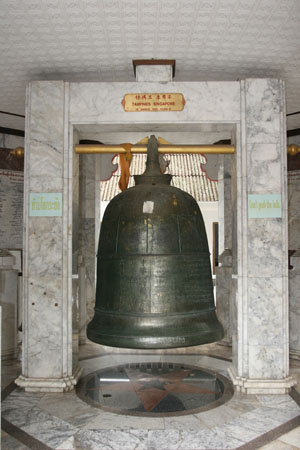 Within the compound, there is a Big Bell which was "donated" by 2 Singaporeans.
They donated a total of 50,000 baht.
Here's a close up of the plaque on the top of the bell.
Can see that they stay in Tampines also..haha...those who do not know, might think it meant their Chinese names in English...
Around the whole area, you can see lots of donation plaques with Singaporean names on it.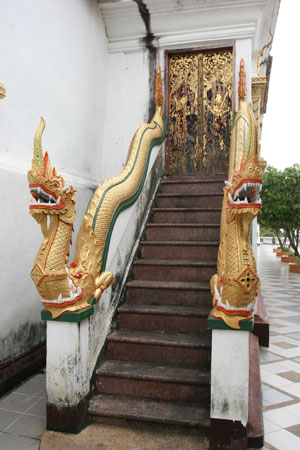 A replica of the Naga Stairs at the side of the structure.
You can see how detailed the carvings are...