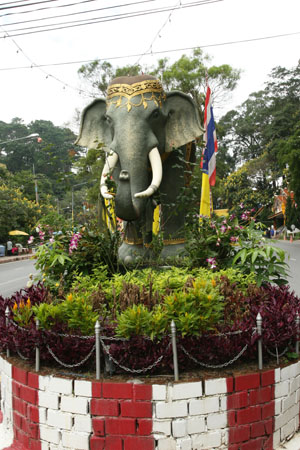 1200h (CNX TIME)

Leaving Doi Suthep, this is a statue of a elephant at the base of the hill to the temple.
Extremely life-like.
It is right in the middle of the road divder.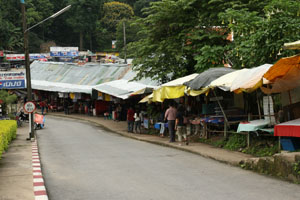 1205h (CNX TIME)

Rows of shops/stalls selling artifacts and tribal costumes at the base of the hill or rather just in front of the parking lots of the temple.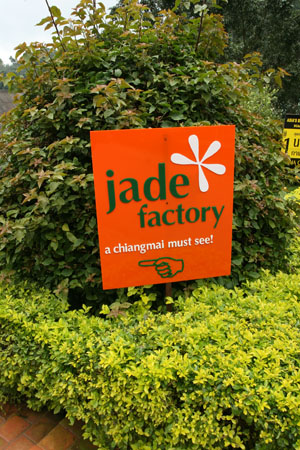 Just opposite the stalls, there is this Jade Factory which claims to be a must see attraction.
We decided to drop by to have a look.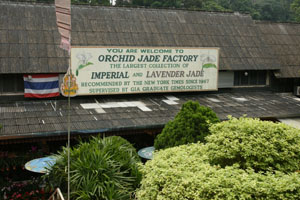 The entrance to Orchid Jade Factory.
Does not look much from outside but it is quite worth a visit.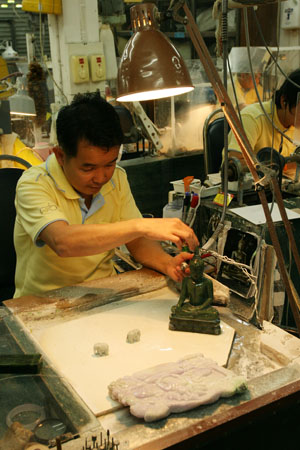 Upon entering the factory, we were treated to a drink of coke, tea, followed by a short video on jade.
We were then brought to see the craftsman at work.
Here, you will see the craftsman carving out a buddha from a piece of jade.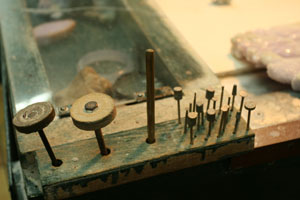 These are the tools of the trade, used to crave and make fine adjustments to the jade cravings.