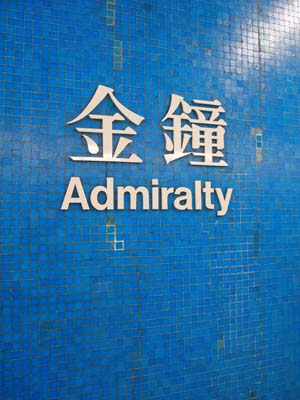 28/05/2012 @ 1020h (HK TIME)

We are going to Ocean Park today!!! Had wanted to postpone this as it was drizzling in the morning when we came out of the hotel but decided to go ahead as this would mean it would be cooling at Ocean Park.
Nearest MTR to Ocean Park is Admiralty where you need to take bus 629, dun worry, lots of signage around to guide you.

Buy your Ocean Park tickets here at this MTR shop instead of at the park. You will save HK$30/adult and HK$15/child.
Alernatively, look for the CTS (China Travel Service) shop to buy. Quite a fair bit of savings compared to getting from Ocean Park booths and dun worry, these are legitimate.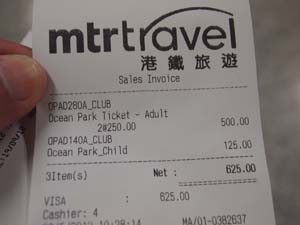 My receipt for the Ocean Park tickets. Saved HK$75 (S$13).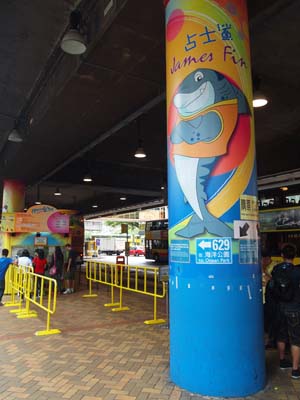 1030h (HK TIME)

Once out of the MTR station exit, turn left and you will see the interchange with a booth selling Park tickets which are more expensive...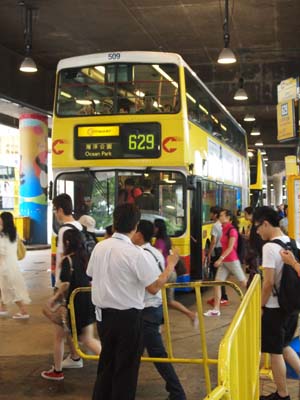 1032h (HK TIME)

There are a lot of bus 629 on standby at the interchange. No worries about the wait. Can use either the Octopus Card/Cash to make payment for the trip.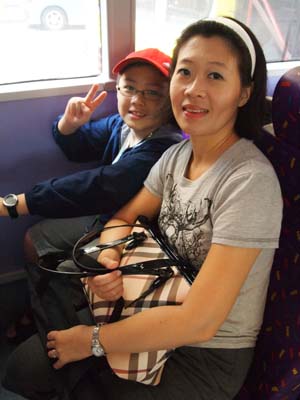 On the bus to Ocean Park. I made the mistake of standing, thinking it is a short ride....boy, was I wrong...hahaha....about 20mins..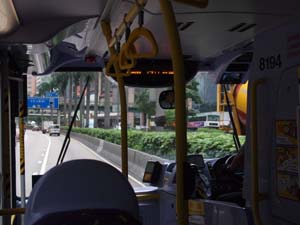 At least the rain started to stop while on our way there.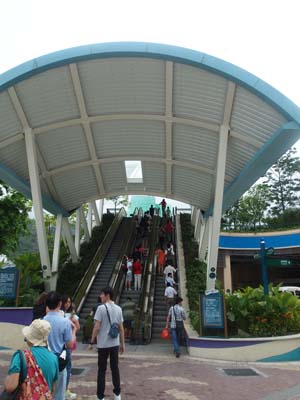 1050h (HK TIME)

Arrived at Ocean Park. :)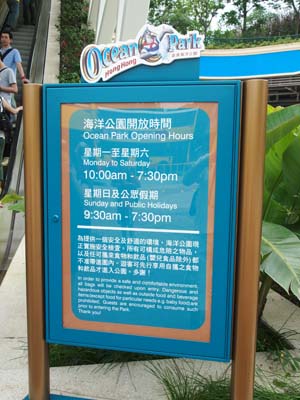 Park opening hours.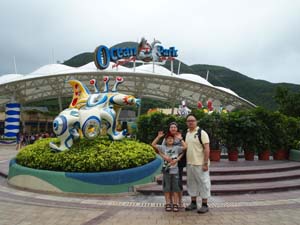 1055h (HK TIME)

At the entrance of Ocean Park.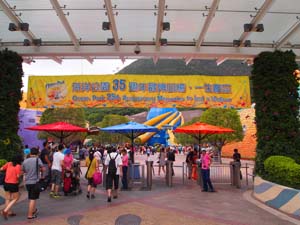 Gantry to enter the Park.