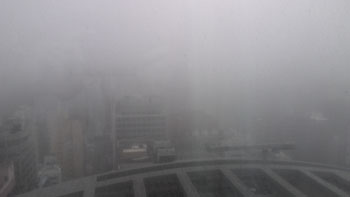 16/03/2015 @ 0820h (HK TIME)

We are going to Disneyland today!!! Aiken was worried that the fog will affect our trip to Disneyland. For the next few days, it is damn foggy in the early morning and night which tends to disspates after a while.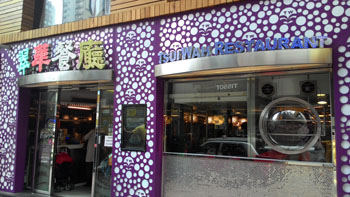 1030h (HK TIME)

Checking out Tsui Wah Restaurant for our HK style breakfast. They have quite a few outlets all over HK. Quite easy to spot them. All looks so bright and cheery.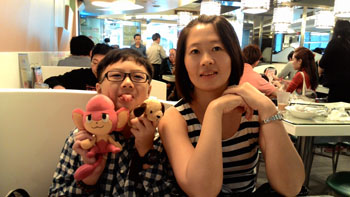 Much better location with more space compared to the traditional HK cafes and you can take a bit longer with your food.
The 2 soft toys which had the privilege of travelling to HK with Aiken.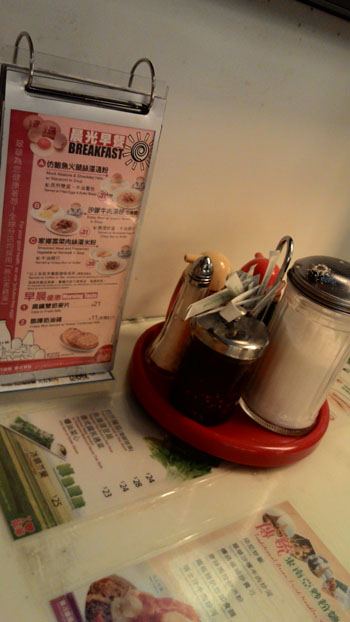 Their breakfast sets are value for money and yummy. Good use of tummy space.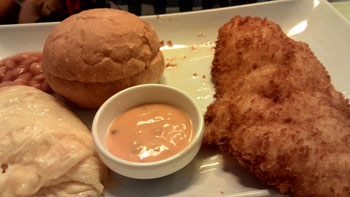 Wife and Aiken chose the Fish set. It was good. I taxed a little from them. :)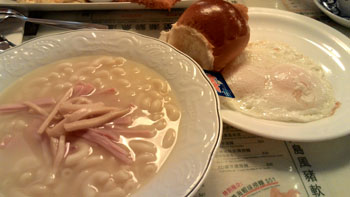 Mine. Standard HK style breakfast. Ham and Mock Abalone Macaroni. It was good.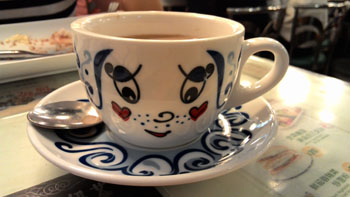 Even their cups look cute. Hahaha.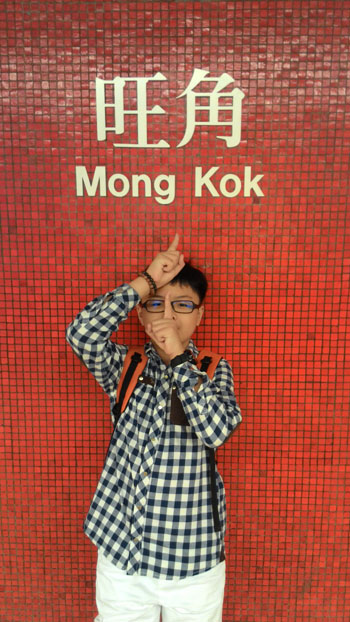 1125h (HK TIME)

Next stop Disneyland. Taking the MTR from Mongkok Station.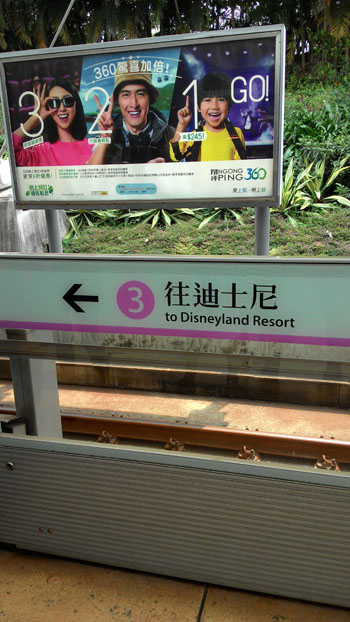 From the Tung Chung line, we have to alight at Sunny Bay station for the Disneyland Resort Line.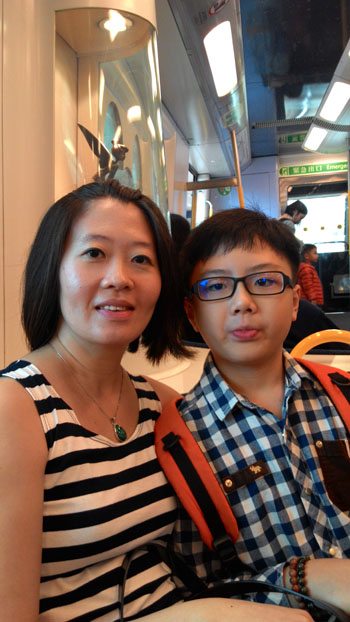 1155h (HK TIME)

On our way to Disneyland.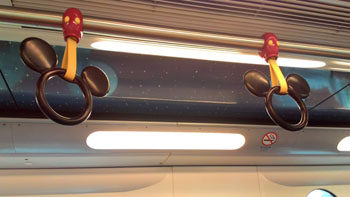 Check out their handles. The Disney magic starts the moment you are in the MTR.