1145h (HK TIME)

Decided to have our lunch at this food outlet located at Kowloon MTR as we were not sure how long will the bus journey take.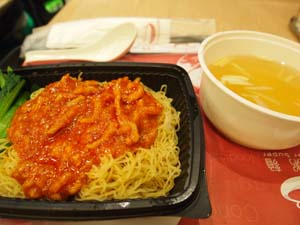 This was supposed to be my lunch but my wife did not like the other one which came with the "fat" noodles thus we did a swop.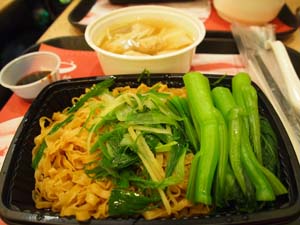 True enough, the noodles not very tasty but the wantons that came with it was quite fresh and yummy.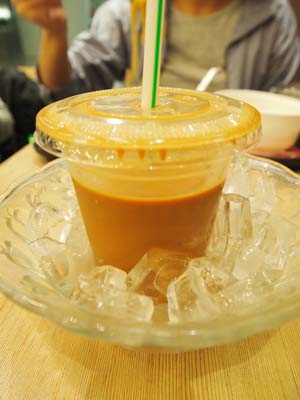 The HK Milk Tea which we ordered. Very nice. :)
Guess they put the ice outside so as not to dilute the drink.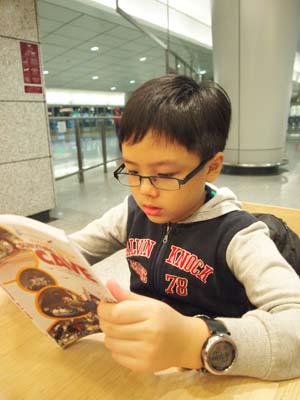 Aiken reading his favorite comic book series while waiting for his food. He liked the book so much that he must pack with him to HK.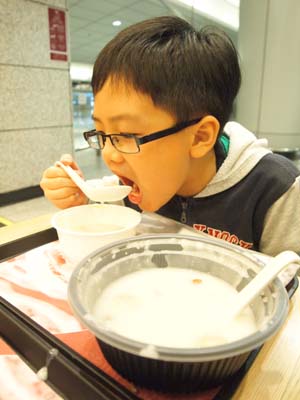 His porridge with meatballs. The only thing he liked was the meatballs...
1225h (HK TIME)

After a filling (but not satisfying lunch), we proceed to the Airport Express Shutter Bus which is location within the Kowloon MTR station.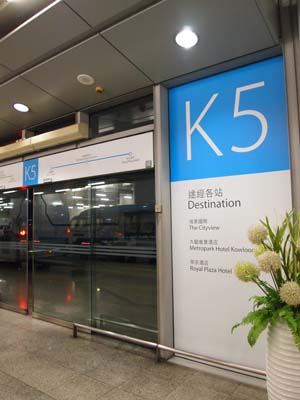 That's our bus, K5, which will drop us at the lobby of Royal Plaza Hotel. It is really very convenient and cheap compared to taxis.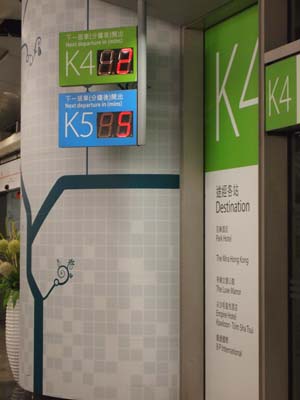 There is also an indication of how long before the bus departs from the station.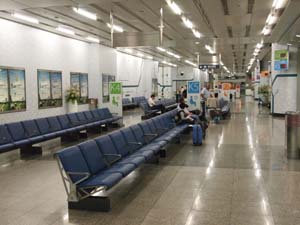 The waiting area is fairly comfortable and spacious. The seats actually indicates a Q-ing system whereby who gets to board the bus first. Somewhat like our express hair cut shops in Singapore.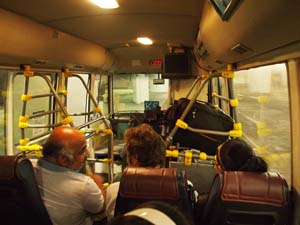 The interior of the bus. A bit small and cramped though.