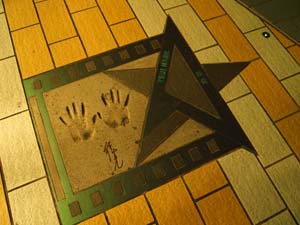 2037h (HK TIME)

As you walk along the Avenue, take a look at the hand prints of various famous Hong Kong Stars. This is Tsui Mark. I have another by Jackie Chan but as the area was not well lit, the photo did not come out well. :(

Along the way, you will also see stalls such as this selling drinks and bbq cuttlefish. Don't ask me why cuttlefish...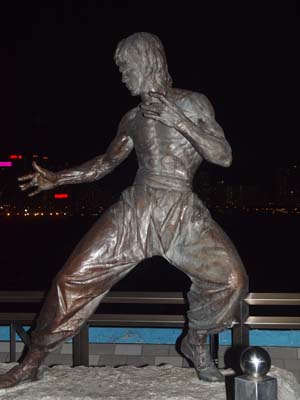 Brue Lee is also here.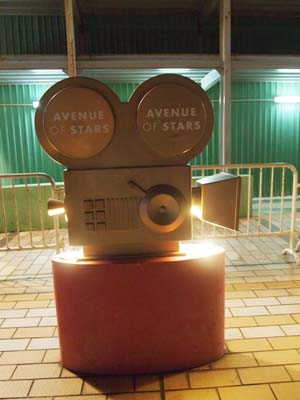 Another classic icon of the movie industry.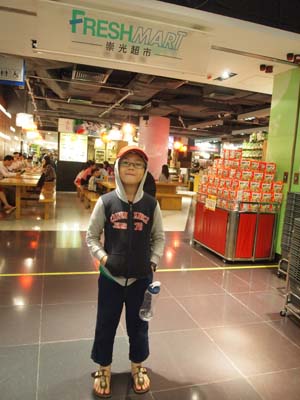 2110h (HK TIME)

It was getting late and our stomach was growling. Nearly got lost in the area looking for the MTR entrance but got a little help from my iphone google maps. We decided to check out TST SOGO for our meal.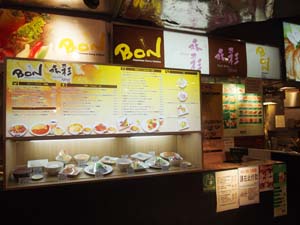 As some of the food stalls seem to be closing, we settle for Japanese food instead. Not cheap leh....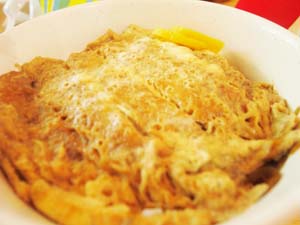 I had chicken don which was quite nice and the rice portion was HUGE. With such large rice portions, I wonder why Hongkies dun get fat....did not really see any fat guys in HK...other than 1, which Aiken commented was fatter than me....haha.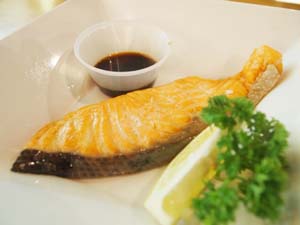 Wife and kid had the salmon fillet which was not too bad also.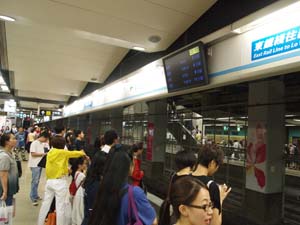 2212h (HK TIME)

Made our way back to the hotel after dinner. Decided to take the "longer" route back to Mong Kok East as we did not want to walk all the way back from Mong Kok MTR station.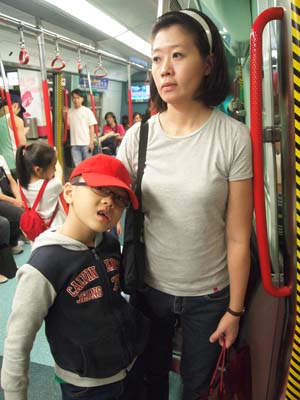 Aiken looking cool in the train.
2220h (HK TIME)

The MTR station which is located just at our hotel.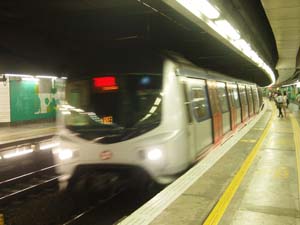 Hong Kong's MTR Train.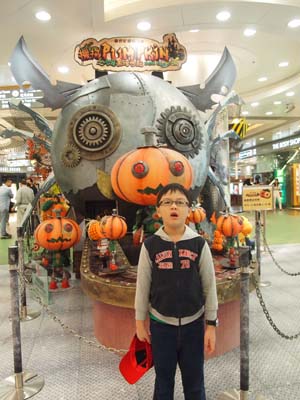 The shopping mall beside our hotel (Grand Century Plaza) all decorated for Halloween. To reach the hotel, we have to cut through the shopping mall.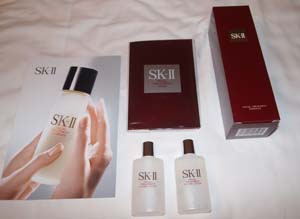 2310h (HK TIME)

My wife's loot of the day. Bought the SKII Facial Cleanser from TST SOGO before we left earlier. Apparently, SKII is quite cheap in Hong Kong compared to Singapore. Turning in for the day, tomorrow we are going Disneyland!!!