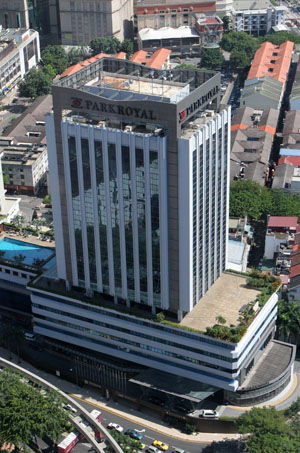 1830h (KL TIME)

We decided to walk around the area towards Parkroyal.
This is the hotel where we stayed the first time we came to KL.
I remember they have very good room service menu.
Nearly 5 years ago, I think...
After walking around for a while, we gave up. For some strange reason, I was not able to find the shopping area when it was just about 5 mins down.
Too tired, we ended up back in Times Square Hotel and had dinner at the Hotel Restaurant (Big Apple).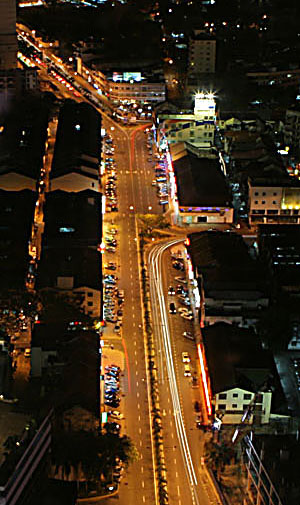 2230h (KL TIME)

Back to the hotel room.
With nothing much to do, I decided to try and shoot the night view from the room.
Love those lights created by the moving vehicles.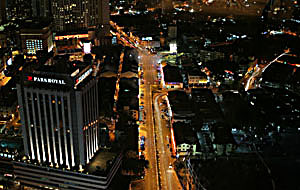 2235h (KL TIME)

Here's another look at the night view.
Taking night scenes is always a big challenge to me..
2245h (KL TIME)

A photo of myself, Angelia and Aiken in the room.
Always need to take a few shots to ensure that Aiken is looking at the camera.
Haha..
Decided to rest early as we have booked a country tour tomorrow to visit some factories and the Batu Caves.