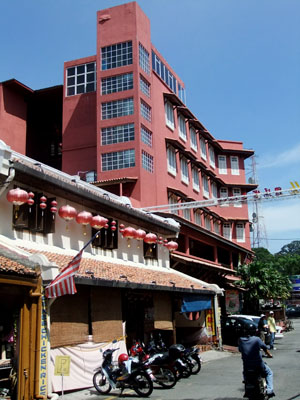 1450h (MY TIME)

After a unfulfilling lunch, it is time to take a walk along Jonker Street. Come night time, this place will be bustling with stalls along the roads. That is also when we will come back again.
A look at the exteror of the lunch venue.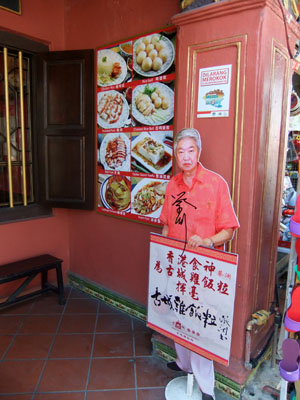 Saw this standee of the famous Hong Kong Foodie at the A'Farmosa Chicken Rice Balls. Did not try this outlet as some of my friends say it is not worth the $$$$. More like a franchise.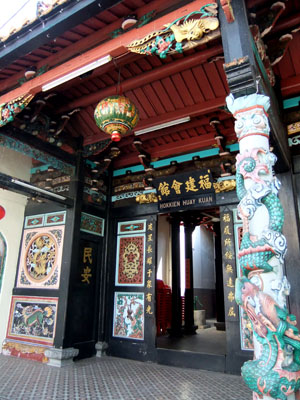 The Melaka Hokkien Association along Jonker Street. Very nice sculptures don the association.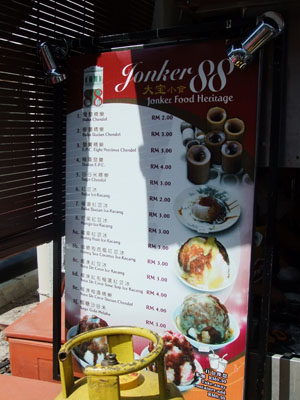 1455h (MY TIME)

Next stop, to try the popular dessert stall at Jonker 88.
I tried the Gula Melaka, very very sweet....:(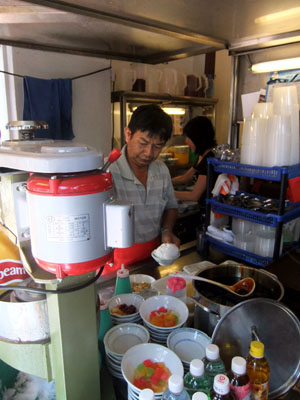 The uncle preparing our desserts. They work quite fast and you dun have to wait too long to get your food.
Just have to make sure you can find seats first.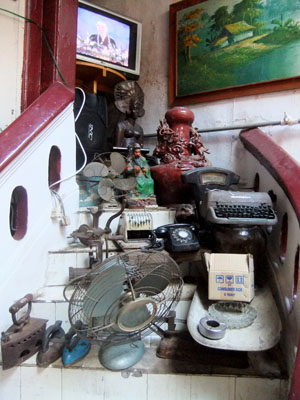 The interior of Jonker 88 is filled with antiques, chinese calligraphy and stuff. Quite nice.
The Jonker Gallery, definite place to visit for "tourists"....
Just some shirts and stuff, nothing too fanciful.
This is the Cheng Hoon Teng temple, the oldest chinese temple in Melaka.
The temple is dedicated to Guan Yin, the Goddess of Mercy.
We did not managed to walk to too many locations as Aiken' sandals has torn its sides when we left Jonker88.
Thus, we were looking around for shoe shops, at last, managed to locate one (BATA Shop) along the way back to the hotel where we decided to take a break before driving to other locations. Gave up walking as it was very hot.