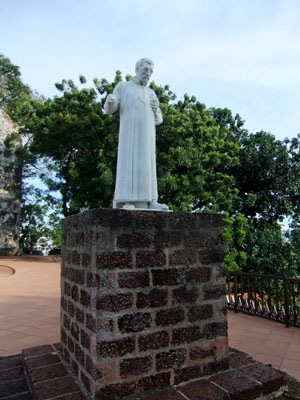 1743h (MY TIME)

No, this is not St Paul but St. Francis Xavier, the pioneer Catholic Missionary. Don't ask me why the statue is missing 1 hand...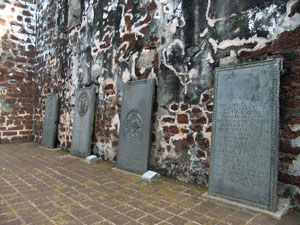 The tombstones with Dutch writing engraved on them inside the church.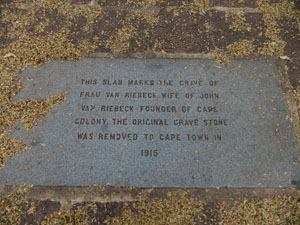 The wordings (this was found on the floor covered by leaves) as follows: "This slab marks the grave of Frau Van Riebeck, wife of John Van Riebeck, founder of Cape Colony. The original grave stone was removed to Cape Town in 1915."
1756h (MY TIME)

We left St Paul' Hill to explore the area at the base of the Hill. Saw this plane in found of the People' Museum at the base which reminds Aiken of the plane in Jurassic Park.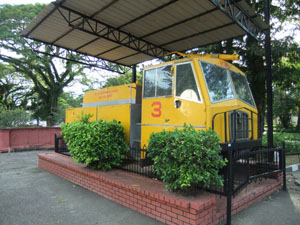 An old fire engine on display.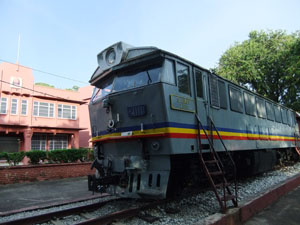 Another transport of old, train with tracks and all..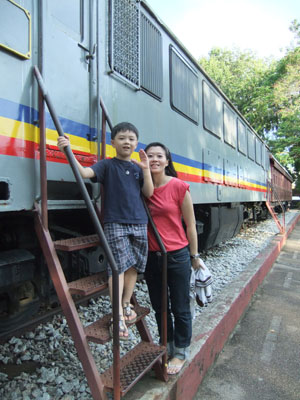 Wife and Aiken posing with the train. And Aiken goes, " All Aboard!!!!"...haha..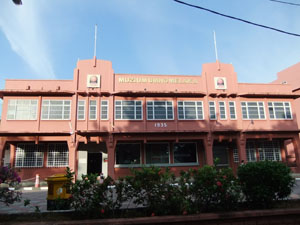 1742h (MY TIME)

This is the museum facing the exhibits. Real pity we came here too late.