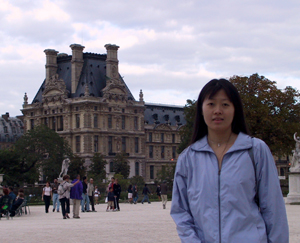 1800h (PARIS TIME)

We decided to walk back to the hotel and see if we can get any good shots along the way.
And mind you, it is quite a long way...
Here are some shots we took at the garden across the road of the travel agency.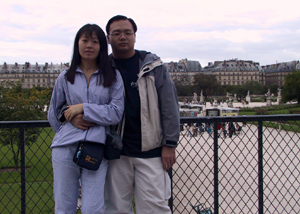 1820h (PARIS TIME)

Notice that there is a art exhibition behind us in the garden?
Here in Paris, there are also quite a few open air exhibition or you can see buskers all over the place.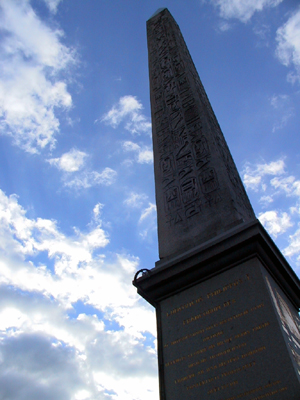 1835h (PARIS TIME)

What you are seeing is the Obelisk of Luxor given by the viceroy of Egypt, Mohamed Ali, to Louis Phillipe.
It is situated at the Place De La Concorde which is the largest place in Paris.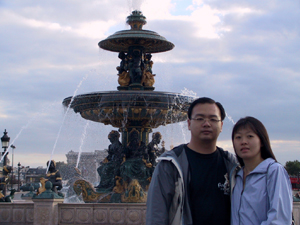 1840h (PARIS TIME)

The obelisk is at the center of an oval whose two centers are fountains constructed at the same period.
This is one of them.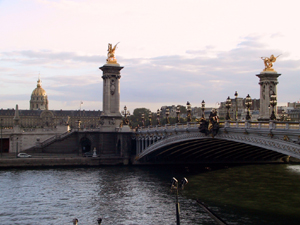 1900h (PARIS TIME)

This is the bridge that leads to the Place De La Concorde.
There are lots of bridges with nice statues in Paris and this is one of them.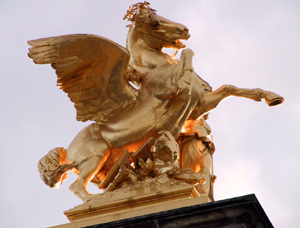 1905h (PARIS TIME)

Here is a close-up of the statue of the horse on the bridge.
Look at how detailed it is.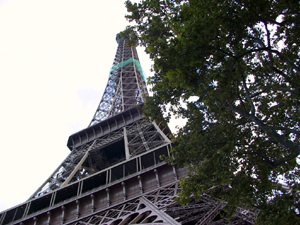 1930h (PARIS TIME)

How can a travelogue to Paris be complete without the Eiffel Tower?
The moment we see the Eiffel Tower up close, it means that we are reaching our hotel.
Well then, check out Day 3 as we go on a Paris city tour tomorrow.