1315h (TW TIME)

Entrance to the observatory is via level 5 of Taipei 101.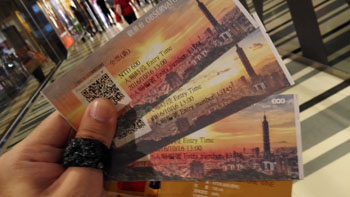 Surprising!! There was no queue on a Sunday. Bought the tickets and made our way to the super fast lifts.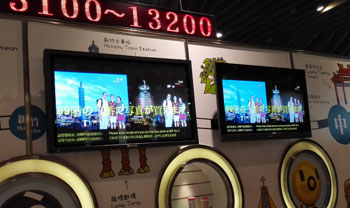 The mandatory photo shoot for this.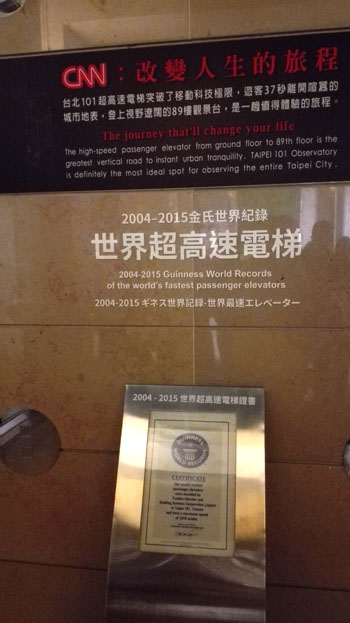 Guinness World Record holder for the world's fastest passenger elevators.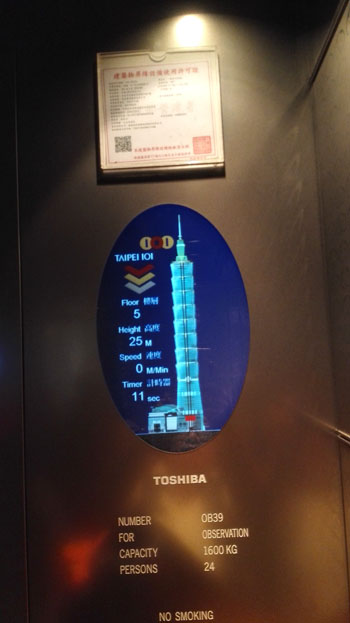 Inside the lift. It was really fast...to 89F.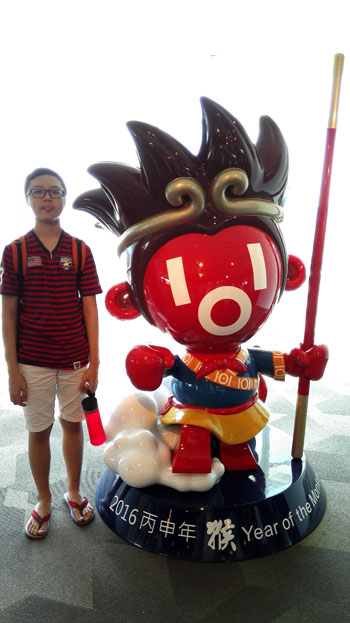 Monkey taking pic with the monkey god on the 89F of Taipei 101.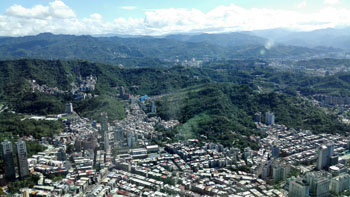 View from the 89F. Good weather to be at 101.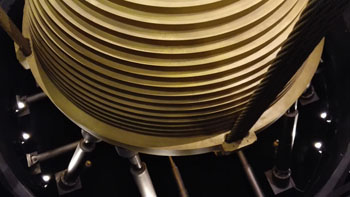 The Taipei 101 wind damper, positioned at the center of the tower between 87 and 91F to reduce any swaying of the tower.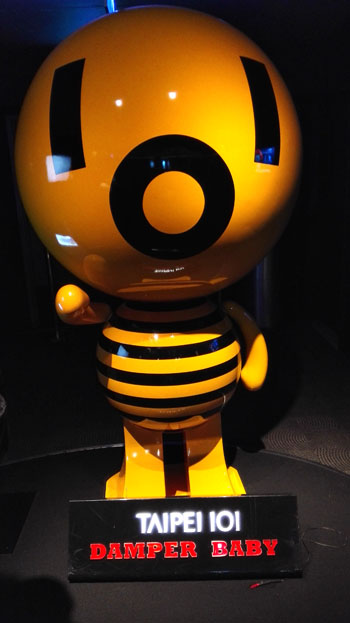 Did I mention they have a mascot for anything...haha.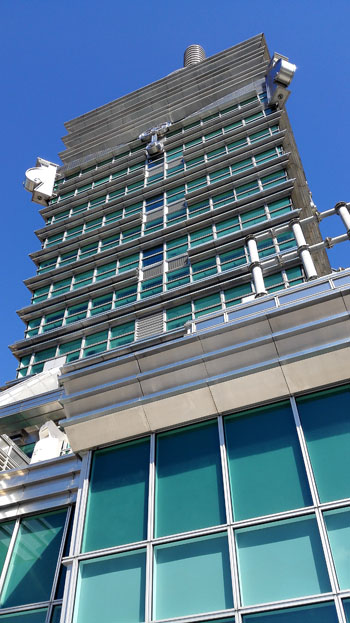 At level 91F, outdoor observatory. Howling winds!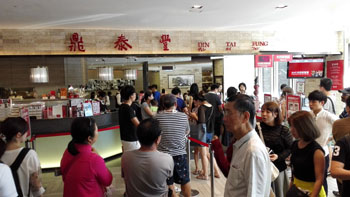 1425h (TW TIME)

Lunch was at the famous DTF at Taipei 101. The wait was 50mins!!!! #sms but still we waited...haha.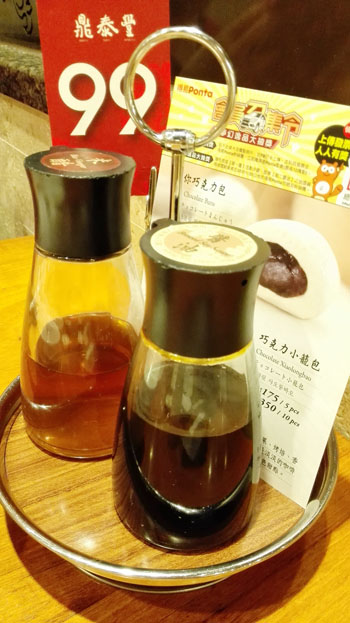 Our table number was 99....really wait 99.....how come no chilli one....Zzz. Even their vinegar tastes different.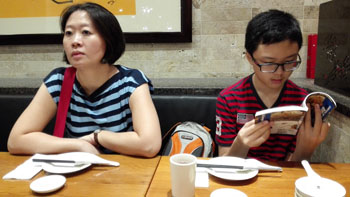 1515h (TW TIME)

Waiting patiently for our food. We sort of order the same items as we would in SG DTF to see the difference.