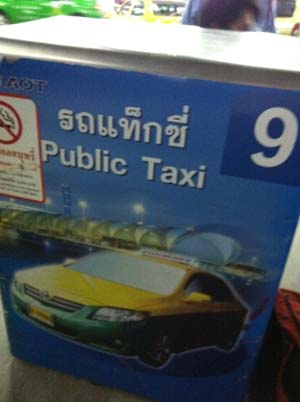 1540h (BKK TIME)

Just inform the person behind the counter of your destination and they will take care of the rest.
Good thing is that from here, the taxi will definitely go by meter and you will need to pay extra 50baht and toll charges of 70baht if you use the highway.
In the city, make sure you insist on using the meter, if not, just hop out and change cab.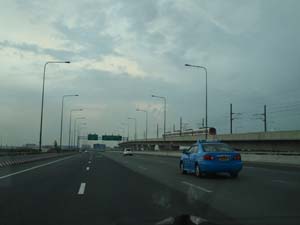 Enroute to Novotel Siam Square. :)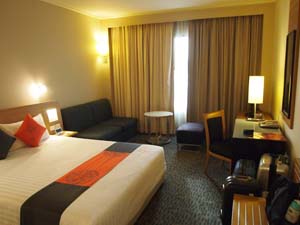 1700h (BKK TIME)

Reach the hotel about 5pm (BKK time). We were staying in room 701.
They forgot about the extra bed for Aiken and we had to remind them to set it up.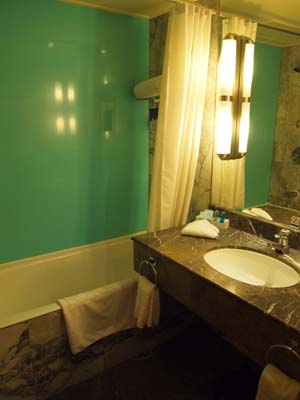 Just the basic stuff in the room and toilet.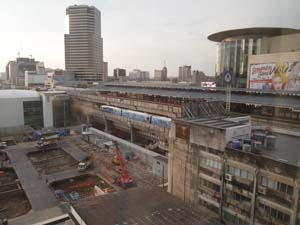 1730h (BKK TIME)

View from the hotel room window, to the right, you can see Siam Paragon and the Siam BTS.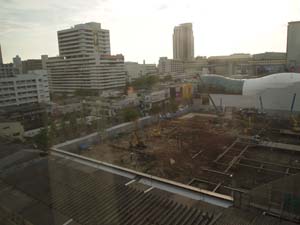 To the left is the Siam Soi (lane) area with all the small shops and cafes.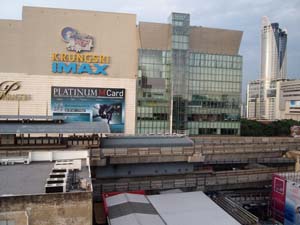 As our room is just at the corner, the moment you come out of the room, there is this glass panel on the left which looks over the Siam Paragon area.

Out of the side door of the hotel where you will find small shops and massage places.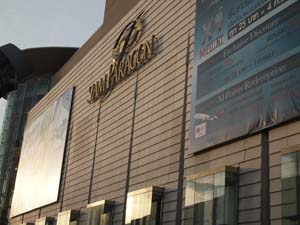 1745h (BKK TIME)

First stop, Siam Paragon which is accessible via a linkway from the Siam BTS station.

Walkway into Siam Paragon.