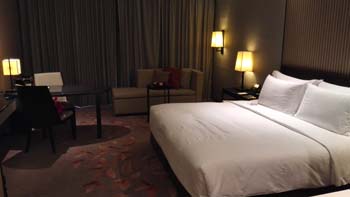 1630h (BKK TIME)

Our room on 27th floor. Nice cosy and spacious.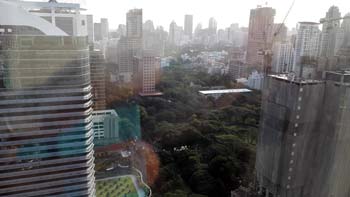 View from the window.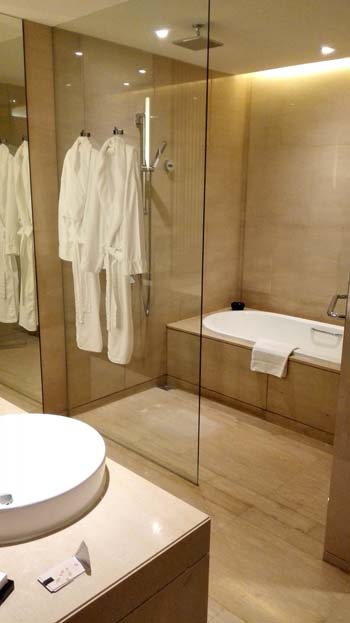 The bathtub which only I used for a short while in the 4 days. :)

Full set of bathroom essentials.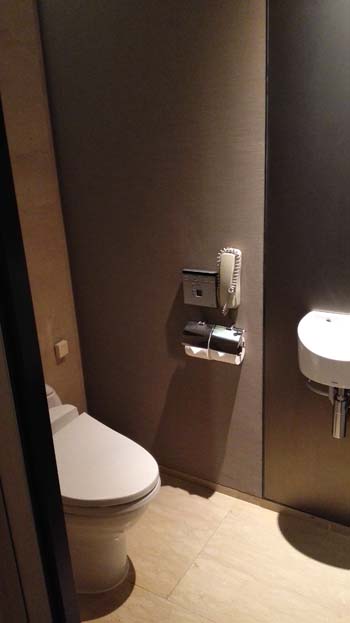 Cool piece of Jap tech in the toilet.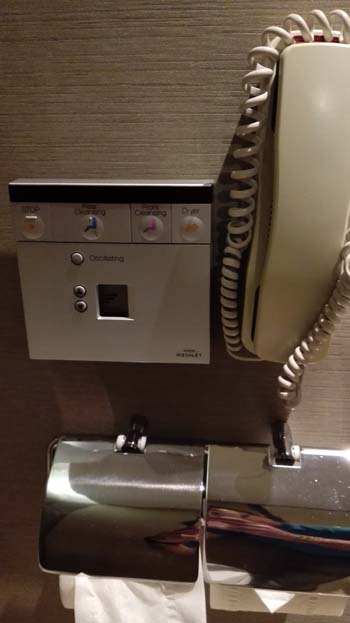 Here's the closeup.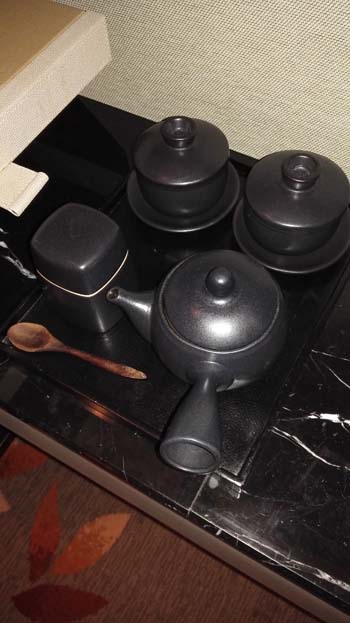 You can also brew Japanese green tea in the room. Nice touch.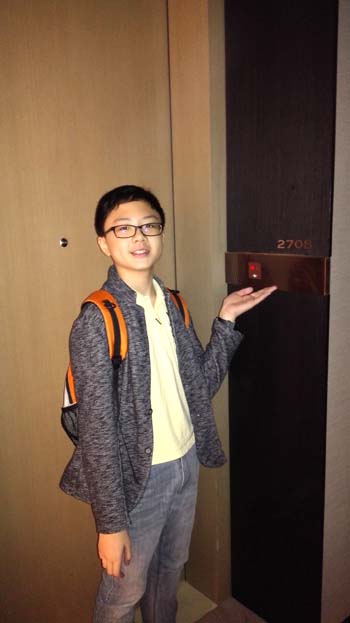 Our room number was 2708. Now off to search for Dinner.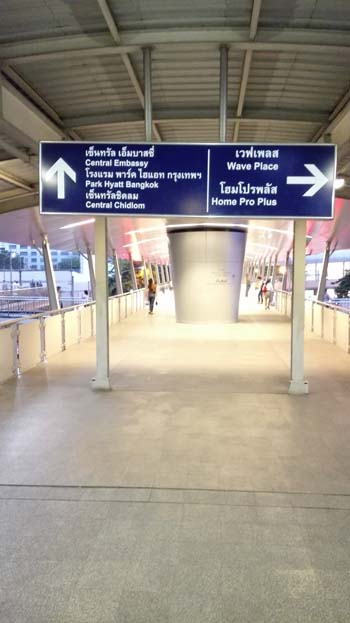 There is a walkway from the BTS linking to Central Chidlom,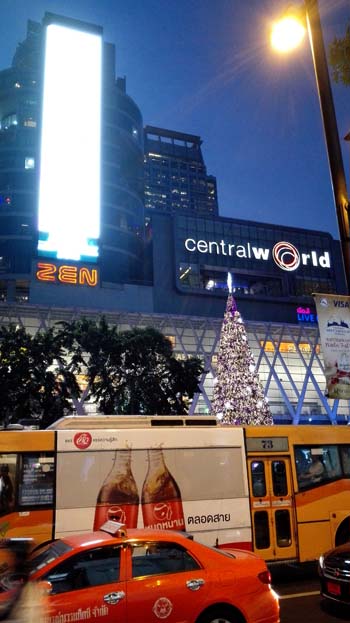 1810h (BKK TIME)

BKK is 1hr behind SG, which is why the skies is so dark at 6pm. We are going for dinner at CentralWorld.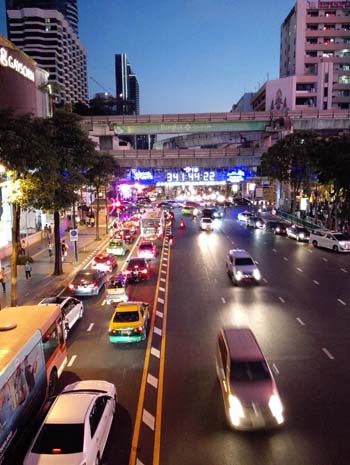 The whole area is decked nicely for Xmas.