Booked this trip just before our HK trip as we wanted to take advantage of the cheap fares for the 1st week of Jan 2019. Flight tickets for 3 and hotel was about S$1400 for 3D2N which was not too bad.

Another must visit for this trip was the new shopping mall in BKK, ICONSIAM. It did not disappoint.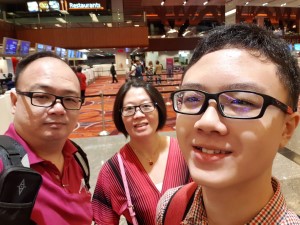 01/01/2019 @ 0540h (SIN TIME)

Reached the airport at about 5.30am. Flight at 8 plus. With BKK 1hr behind SG, we will be in BKK at 9am their time.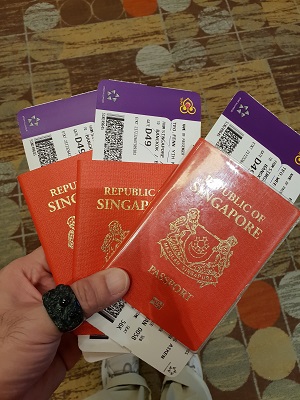 For going BKK, we either fly TG or SQ. But somehow, TG lacks in terms of inflight movies. SQ still better.
0555h (SIN TIME)

Usual breakfast @ airport.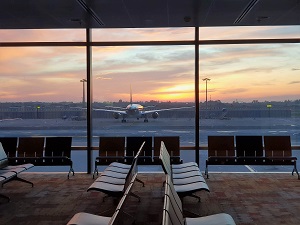 0700h (SIN TIME)

1st time flying overseas on 1 Jan, New Year Day. Caught the first sunrise of 2019 as we made our way to the gates. Love this pic.

Our trusty ride to Land of Smiles.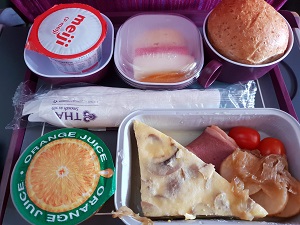 Egg with bacon. Ok ok.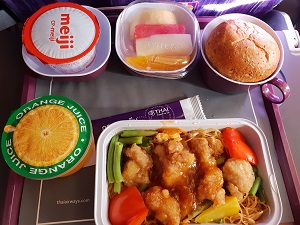 Wife and Aiken had the chicken with noodles.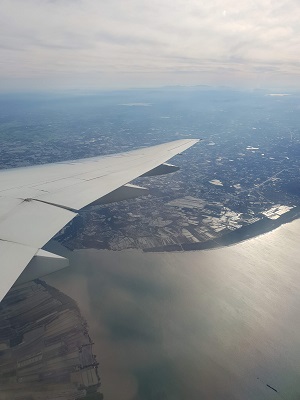 0935h (BKK TIME)

Just 2hrs later and we are above BKK.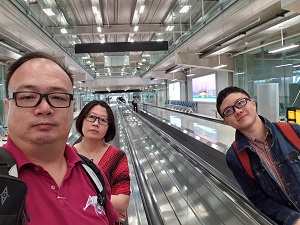 Making our way to Immigration.