After the usual Bangkok, Hong Kong and (one time Taiwan) since 2011, this is the first time we are travelling out of Asia. Decided to check out Dubai, never see desert before mah...

Most people will just think of Dubai as a stop-over. 5 to 4 days in Dubai is quite enough for the experience.

Be warned that EVERYTHING is expensive here....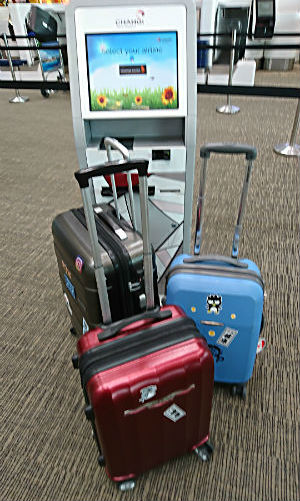 07/12/2017 @ 1310h (SIN TIME)

First time on such a "late" flight. Flying off at 1500hrs, will reach Dubai in 7hrs which will be at 1800hrs (DXB).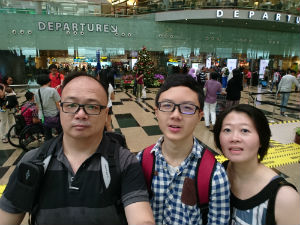 Our usual shot in front of the Departure Hall.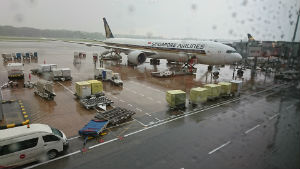 1430h (SIN TIME)

Our ride to DXB. Flight got slightly delay for about 45mins due to the halt of cargo loading (raining).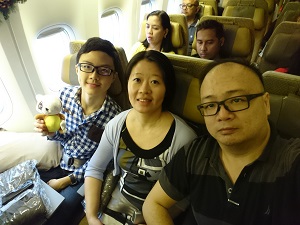 Nothing to do, take wefie lor. Aiken brought his pokemon plush cubone along for the trip.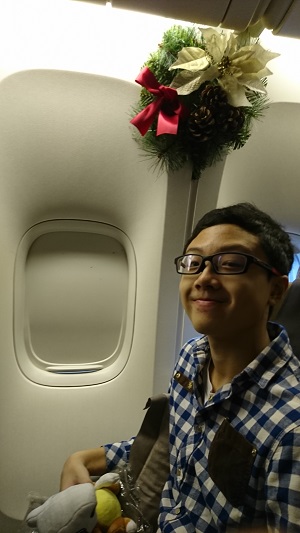 1445h (SIN TIME)

Nice touch of Xmas deco to the plane.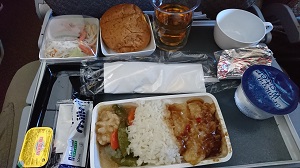 The usual airplane meal...quite meh..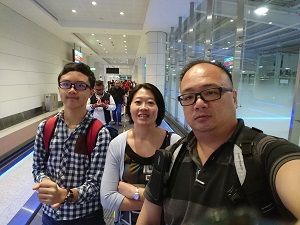 1925h (DXB TIME)

Seven hours later....touchdown at Dubai.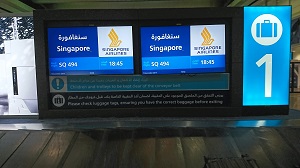 Our flight was delayed for about an hour. It was already about 12 midnight SG time while we waited for our bags...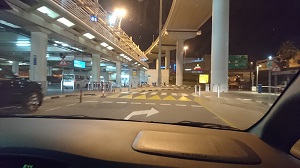 2045h (DXB TIME)

At last, took a taxi and and we're on our way to the Taj Dubai Hotel. Quite easy to get a taxi around Dubai. Their metro is a straght line and does not really cater to the tourist spots.