Was in Hong Kong from 15 to 18 Oct 2011 but as it is the school holidays, we decided to get away for a short trip. We considered several locations such as Taipei, Beijing and Penang but end up decided on Hong Kong again to check out the places we missed in 2011 and to eat and shop and (did I mention) eat and shop again...

Away we went, for another Hong Kong trip from 27 May to 31 May 2012.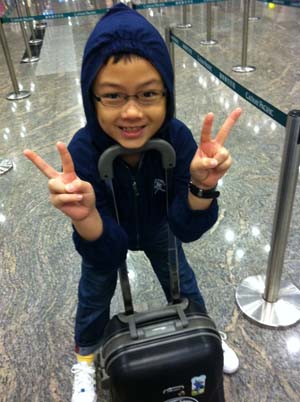 27/05/2012 @ 0445h (SIN TIME)

The last time we flew via United Airlines. This time, it was via Cathay Pacific. Reached Changi Terminal 1 at 0445h. Our flight is at 0710h, about an hour later than UA the last time.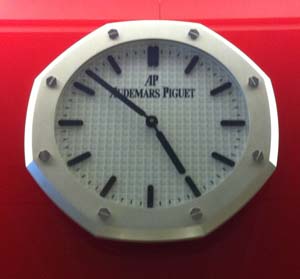 Being a watch fanatic, always loved these branded clocks at various airports and attractions.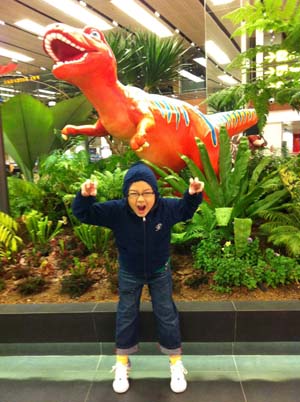 0500h (SIN TIME)

Aiken taking a pic with T-Rex at the transit area.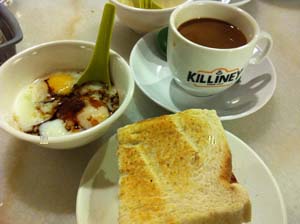 0515h (SIN TIME)

One of the more economic breakfast in the airport area. About S$4 for a set. :)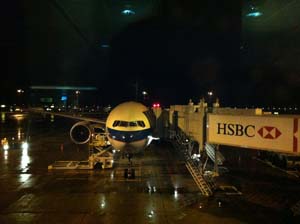 We had the bigger plane on our way there. The Boeing 777, much spacious compared to the Airbus 330 we took on our way back...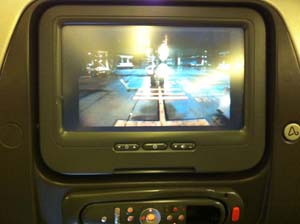 0700h (HK TIME)

This plane even had a external camera for passengers to view whilst taking off/flying/landing. :)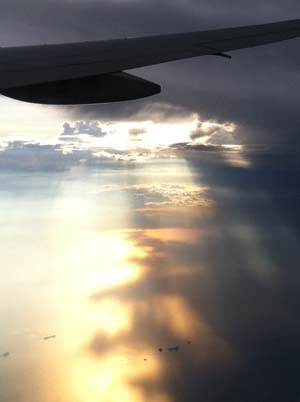 0735h (HK TIME)

Nice view enroute to Hong Kong.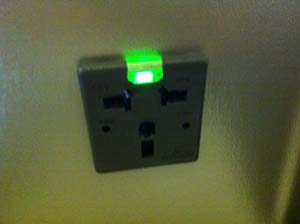 Convenient for the travellers whom need to charge any electrical gadgets. Located at every seat.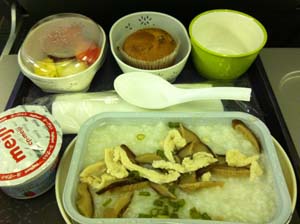 0850h (HK TIME)

A not very happening breakfast onboard the plane....no red wine also, cause the steward mumbled something about breakfast when I asked for it.....u mean morning cannot drink one meh?
Somehow, I felt that service for CX is a bit lacking compared to UA and TG airlines. Once you are done with your food, other airlines will automatically walk by asking if you want drinks, etc....this one was none existence....