We wanted to visit Bangkok from 15 to 18 Oct, but due to the flooding situation, had to make alternate plans. Been 11 years since I visited Bangkok in year 2000. Paid about $1200 for the airtickets to Bangkok (no refund...) and had to pay 1 nite stay for no-show @ hotel...heartpain..

Nevertheless, changed plans within 1 week (as Aiken is having a short break from 17 to 20 Oct and this period would be a good time to go overseas) and decided to go to Hong Kong instead. Stayed in Hong Kong from 15 to 19 Oct and it was quite fun. This was also the first time we used public transport (in this case, the MTR) all the way. Save quite a fair bit of $$$ for other expenses.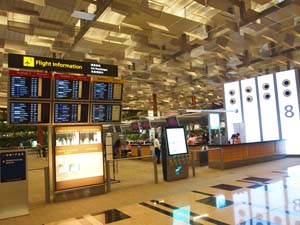 15/10/2011 @ 0355h (SIN TIME)

Reached Changi Terminal 3 at 0355h. Our flight is at 0605h. This is the first time we are taking such an early flight and the first time flying via United Airlines.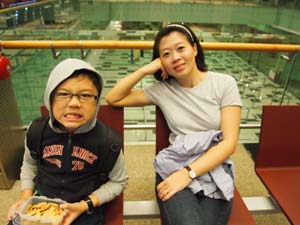 A hungry and "angry" Aiken for waking up so early. Then again, he is the most excited about going to Hong Kong and visiting Disneyland. :)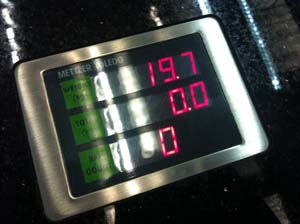 0405h (SIN TIME)

We have only 2 cabin size luggage to check-in. Both weighed only 19.7kg. Were thinking of getting another luggage in HK if we do buy too much stuff which we did not....haha..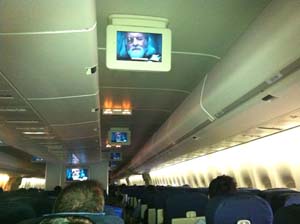 0645h (SIN TIME)

The interior of the plane....no personal TV screen!!! Sigh.....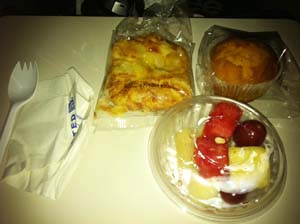 The "refreshments" is also.....hmmmm.......but overall still better than budget of course lah.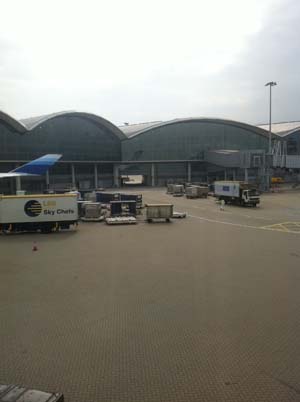 0955h (HK TIME)

We have touch-down. The flight is about 3hrs 30mins, slightly longer than Macau.
Taxi-ing @ HKIA.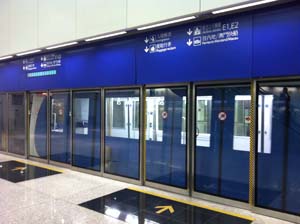 1005h (HK TIME)

We need to take a short train ride from the arrival area to the main terminal.
This airport is HUGE!!! A lesson we learnt on our last day...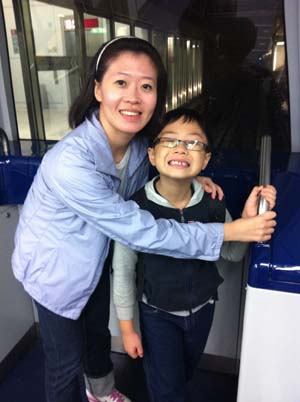 All smiles in the "Skytrain". Not sure what it is called in HK.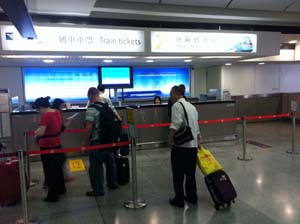 1022h (HK TIME)

First thing to do when you clear immigration is to go to this counter. To buy the airport express tickets and octopus card for travel on the MTR. Just find out which station you are going to alight to transfer to the free hotel shutter. For the Octopus card, DO NOT BUY THE TOURIST PASS. Get the normal one and you can get a refund at the end of your trip.