My boy, Aiken is now in Pri 1 and the school holidays is the only time to bring him for a holiday. This time round, decided to bring wife and boy to Macau. Fortunately (or unfortunately), the only airlines which flies direct to Macau is Tiger Airways.

Thus, our first time on a budget airline, which overall was quite an okay experience. Might try again for short flights. Macau is indeed quite a small place where you can cover almost in about 4 days. Hope my travelogue will be able to provide you with a small insight into Macau.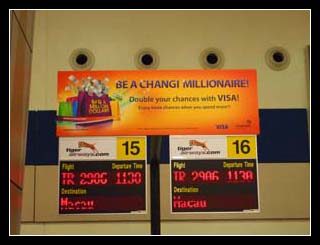 29/05/2011 @ 0950h (SIN TIME)

Getting ready to board our flight at the Singapore Budget Terminal. Departure time is 1130h.
The budget terminal is really a no-frills airport but at least there is a MacDonalds at the departure hall.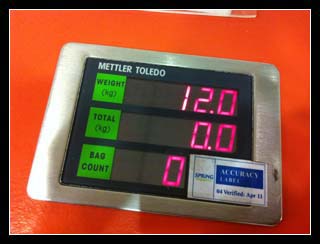 The combined weight of our clothes in 1 lugguage. Not too bad for 2 adults and 1 child. :)
I paid additional for a 20kg check-in lugguage so as to pre-empt any additional stuff which we might buy in Macau.
1000h (SIN TIME)

All ready to depart!!! Just in case we get bored on the 3hr flight, we are well-prepared with movies/games loaded ipads which came about 2 weeks ago from APPLE. Yoohoo...
Here's Aiken with his tiger look.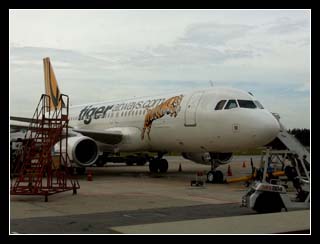 1100h (SIN TIME)

Thy Tiger is all prep and ready. Been a long time since I took any plane which requires u to climb up the stairs!!!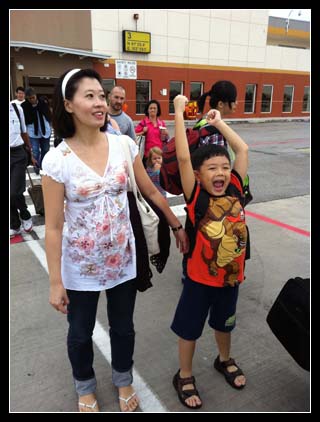 1112h (SIN TIME)

Aiken is all ready to board the plane. Been long since he took a plane in 2007.

Standby for lift-off.....it is about 3hrs to Macau.
Everything is chargeable on the flight, drinks, food, etc. Luckily they don't charge you $0.10 for use of the toilet (yet).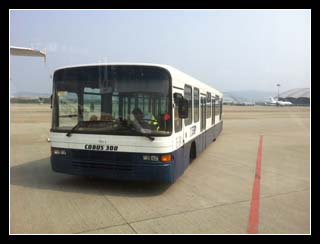 1520h (MO TIME)

The moment we touchdown, we were ushered into these buses to be ferried to the arrival hall.
Irony was that it takes less than 30secs to reach the hall....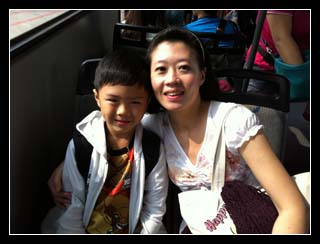 It takes longer for the bus to fill up than to drive to the arrival area. Hahaha...