Went on a official business trip to Perth in end Oct 2009, 27 Oct to 31 Oct.

Not much of a programme as most of the time were involved in a conference but did had a bit of free time to walk around and explore. Not too bad, considering airfares and accommodation were paid for. :)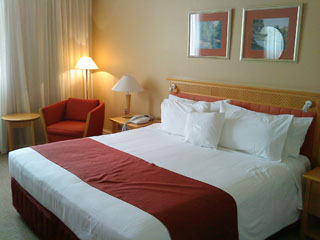 27/10/2009 @ 1615h (PERTH TIME)

Perth is on the same time-zone as Singapore but the weather here is definitely cooler and nicer.
This is my room in the Sheraton Perth Hotel. Not too bad, comfortable bed but limited TV channels.
Not too bad...:)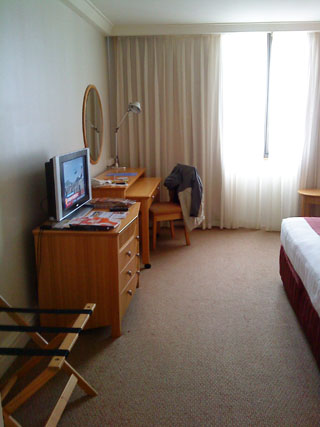 Some more views of the room. Small LCD TV, clean and simple.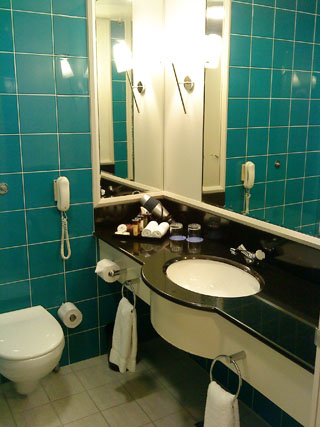 The bathroom aka toilet. I always believe that the toilet shows how nice the place is...
This is simple...so far, still love the bathroom in Melbourne Crown Towers Hotel. That was grand.
With jacuzzi and the works.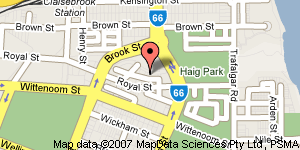 1900h (PERTH TIME)

We (my fellow delegates from Singapore, total 6 of us) took quite a long walk to find this restaurant, Little Moorish Restaurant.
At first, we thought the place was closed as there was no one inside but it was quite a nice and cosy place.
The food was good, especially the lamb kebab I had!!! Full name was "Moroccan Lamb Brochettes".
Interesting label of the Shiraz we drank at the restaurant.
Quite easy to drink. Much needed as the walk back to the hotel was chilly...
Made a stop at their local petrol staton to pick up some mineral water and snacks before making our way back to the hotel.