First time going to Sydney and in Aiken's words, going to an Angmoh country. It is a nice place but the early closing hours of the shops really sian half.

The UV rays in Aussie is real....kena sunburnt till chao tar....and when the wind blows, it is damn freaking cold!!!

The trip was from 13 Nov to 19 Nov but whole of 13 and 19 Nov was on the flight, thus essentially an 5 day tour.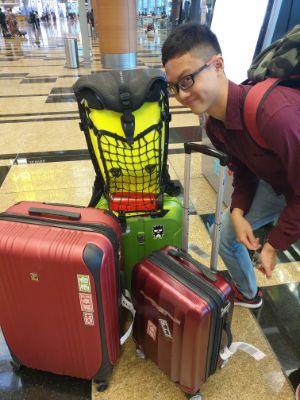 13/11/2019 @ 1825h (SIN TIME)

Flight at 8.40pm. Reached the airport early. Photo bombed by Aiken. Haha.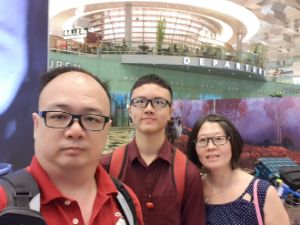 Our usual photo at the departure, which was blocked due to renovations.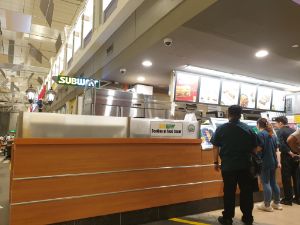 1910h (SIN TIME)

Dinner was at Subway.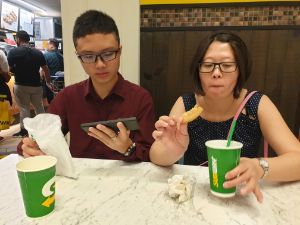 Enjoying their dinner...whilst I had roasted meat rice.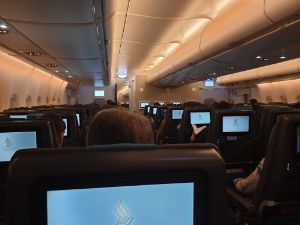 2050h (SIN TIME)

It is going to be a long 8hrs flight...zzzz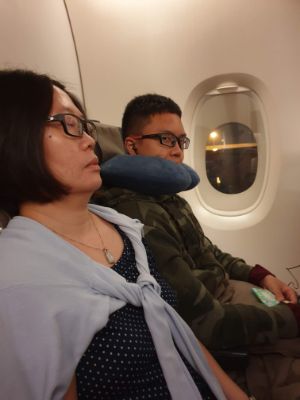 Koon liao....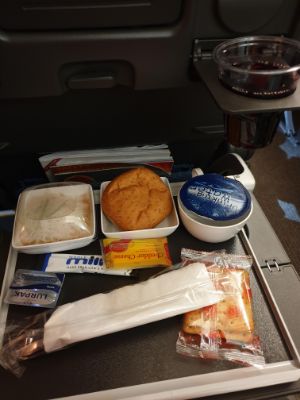 They ran out of chicken and had to wait for them to arrange. Told them we cannot take beef due to religious reasons.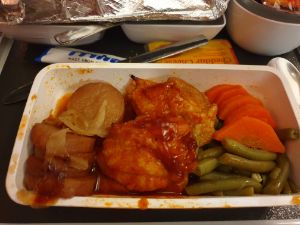 Got the chicken...not too bad bah.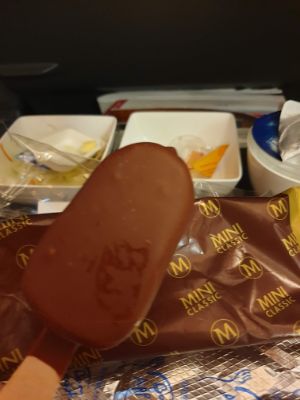 Magnum ice-cream some more...dun play play.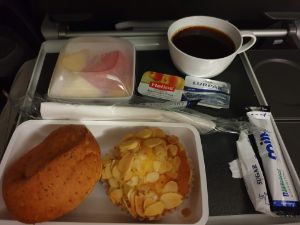 Breakfast on the flight.

Stone liao.....in Aussie airspace now.