1950h (BKK TIME)

Stopped for a ice-cream break after all the walking...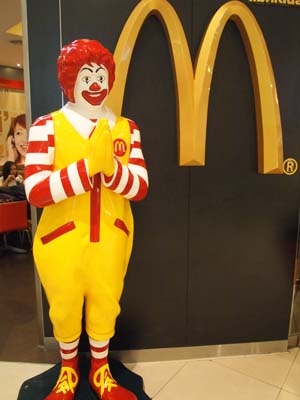 Walked passed Thailand' Swadee MacDonald. :)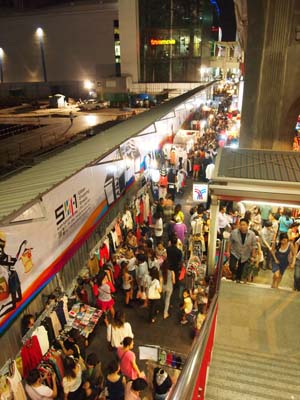 2020h (BKK TIME)

On our way back to the hotel, check out the stalls along the road and pavement.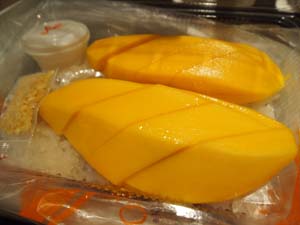 2030h (BKK TIME)

Our night snack for the day. Mango with sticky rice which was quite good. Need to rest early as we will be going to Chatuchak Weekend Market tomorrow morning.