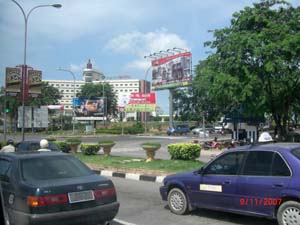 1000h (BT TIME)

Next stop, Waterfront City.
Going to check out the facilities around Harris Resort.
Was thinking of either staying here or Holiday Inn should we come to Batam next time.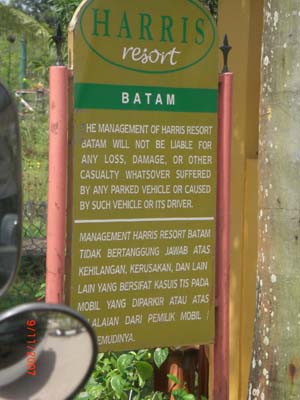 1020h (BT TIME)

Reach Harris Resort in about 20mins.
Not too far from the temple.
Here we are going through the "security checks".
Not too secure if you ask me...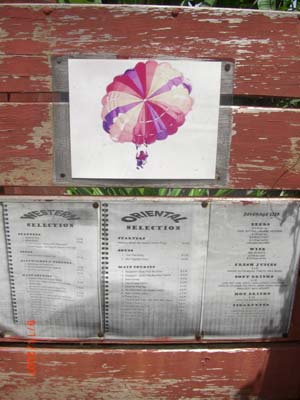 Going to check out Para-sailing.
This is where you are released in a parachute dragged around by a speed boat.
Did not try this as it is quite expensive.
S$25 for 10mins, perharps next time...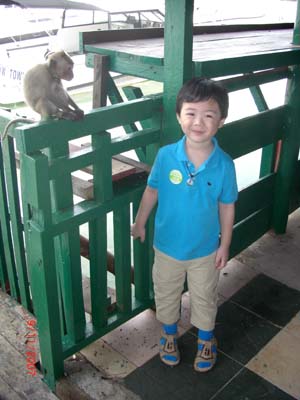 Here's Aiken with the resident monkey of the place...haha.
I guess the monkey is the owner's pet.
A crowd-puller at the same time.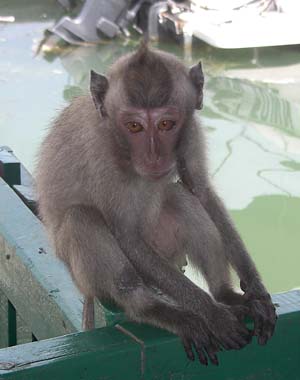 Closeup of the resident monkey.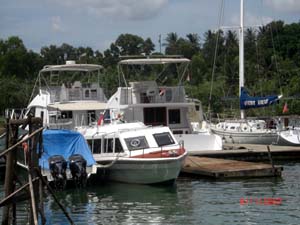 Some of the boats berthed at the waterfront city.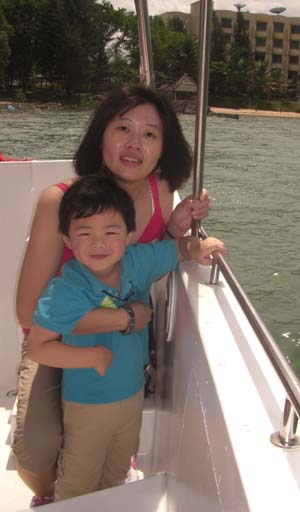 Going for a speedboat ride around the area.
S$2 per pax, free if one of us is doing the para-sailing.
One of our tour members went for the para-sailing though