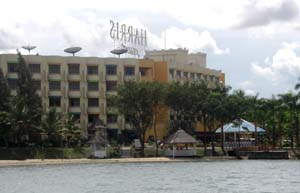 1035h (BT TIME)

The view of Harris Resort from the speedboat.
We are travelling along the coastline of the resort.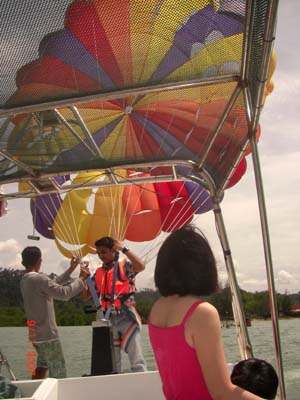 One of our tour members going for a go at para-sailing.
Looks fun, but we did not try as we were worried of getting wet.
Will have a go the next time we are staying in Batam.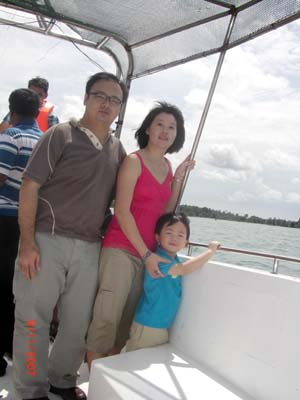 Taking a pic on the speedboat.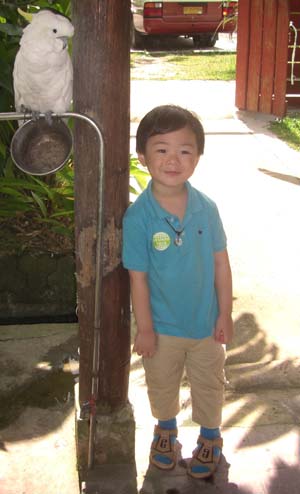 Back on land, we found another resident pet.
A white parrot. Not sure if he can talk though.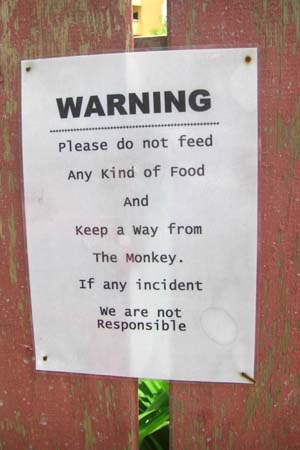 A very interesting sign which we did not notice when we came into the "club".
To think my English was bad...this is worse....haha.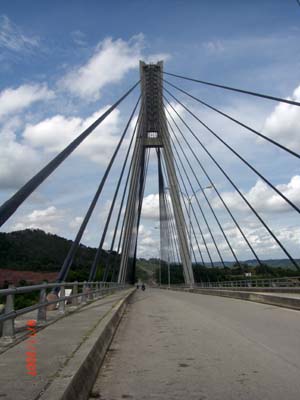 1130h (BT TIME)

Next stop, the Barelang Bridge (Jembatan Barelang).
It is a chain of 6 bridges of various types that connect the islands of Batam, Rempang, and Galang.
The bridge is an icon of the local area and is a popular tourism site.
Some locals call the bridge Jembatan Habibie after Jusuf Habibie , who oversaw the project in construction.
However, the bridge site has grown more into a tourist attraction rather than a transportation route.
The moment you alight from the tour bus, there will be a lot of peddlers asking you to buy their deep fried seafood, ranging from prawns to whole crabs!!!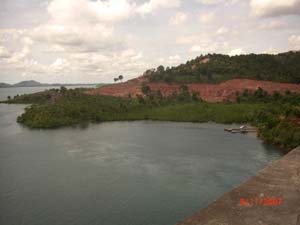 The view from the bridge.