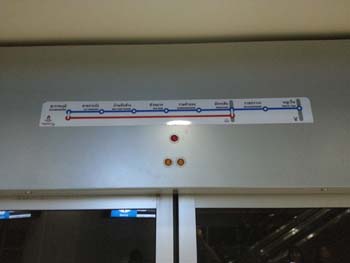 1450h (BKK TIME)

The red line shows the express. There are just 7 stops to our destination.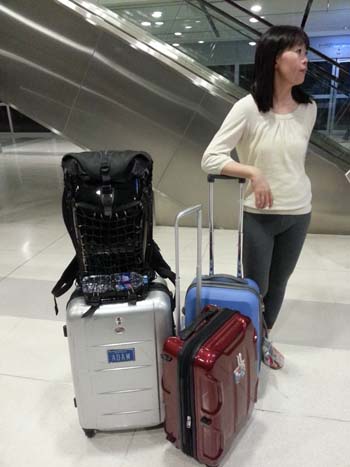 Our luggage. Love my boblbee bag. Very tough and useful. Have one for work and one for travel.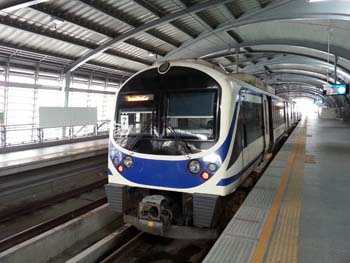 1540h (BKK TIME)

Arrived at Phaya Thai station. This is the airport rail train.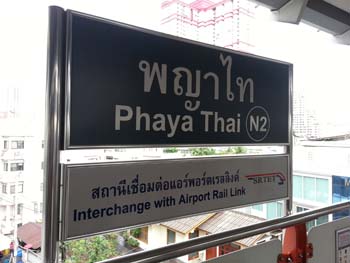 Phaya Thai station is connected to the BTS network where we will be taking the BTS to our hotel which is adjacent to MBK. Point to note, if you have difficulties carrying your luggage up and down stairs, you might be better off taking the cab instead.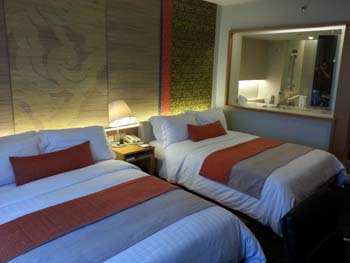 1615h (BKK TIME)

Made the mistake of alighting at Siam Station instead of National Stadium Station. It was a long long walk. This time round, we stayed at Pathumwan Princess Hotel due to the proximity to the BTS and their website promotion of free upgrading (which we did not get) and late 1500hrs checkout, which we got after some email exchange..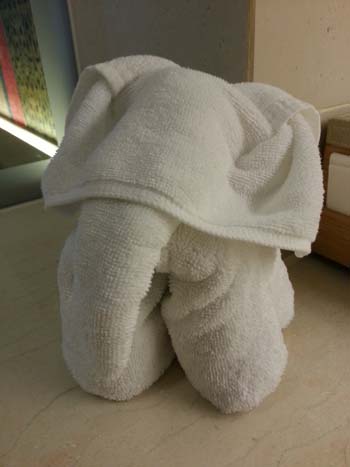 Elephant in the bathroom.

Simple and decent.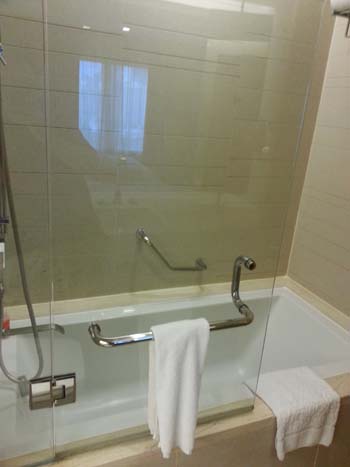 Bathtub at the side which we never utilised.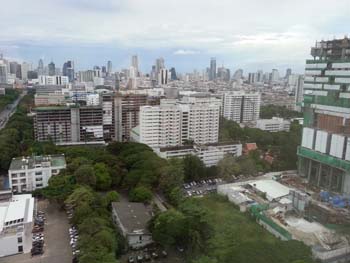 View from the hotel window. We were on the 18th floor.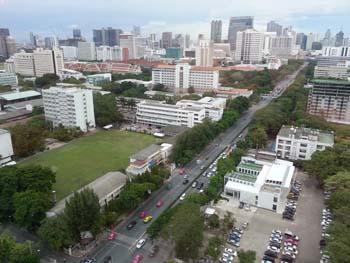 Stadium on the left side.