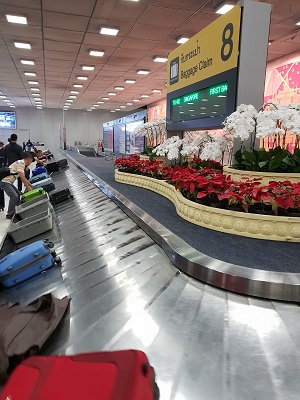 1000h (BKK TIME)

Quite fast clearing immigration. Waiting for our luggage. Belt 8, HUAT ar!!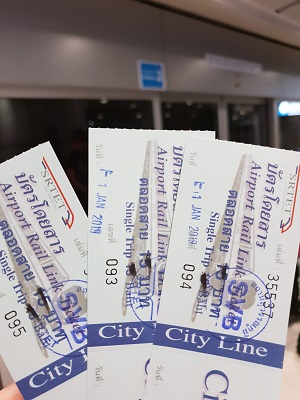 Not sure why all the machines were down (maybe New Year mood) at the Airport Rail Line but we scored free tickets for the ride. Great start to our trip.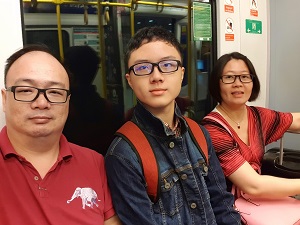 Best part about travelling on New Year Day? Trains were empty. Got to sit down for the 40mins ride to Phaya Thai.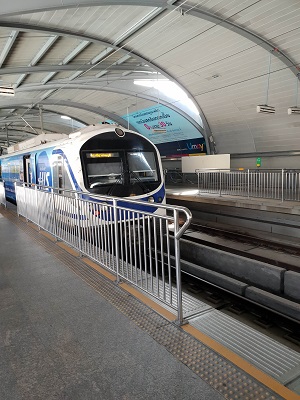 1045h (BKK TIME)

Reached Phaya Thai Station, our hotel was about 5mins away from the station.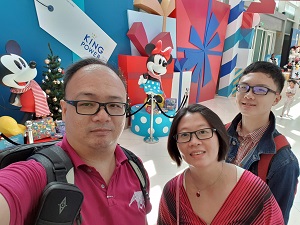 Too early to check in, left our luggage at the hotel and made our way to King Power Rangnam which was located just behind our hotel.
There is some Disney celebrations going on here...nothing much though.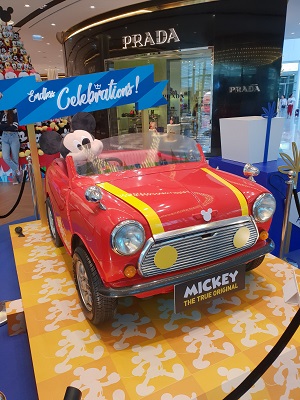 We have the same model of this Mickey and his car back at home. :)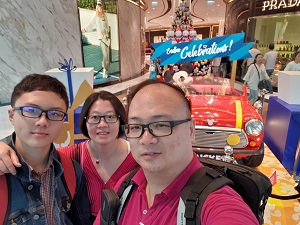 Wefie with Mickey and car.

Some statues of Disney characters outside King Power. Weather here is hot!!! Unlike the nice cool weather in HK.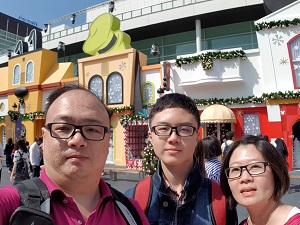 Game booths for children around the area.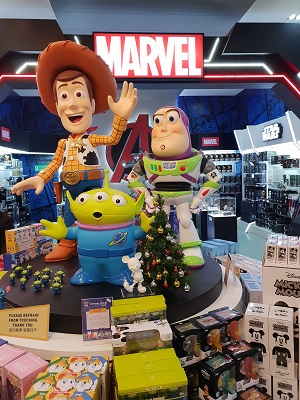 Lots to things here but too expensive by SG standards.