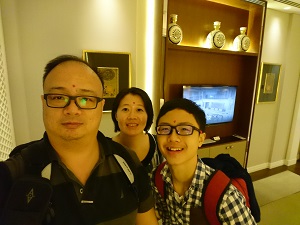 2120h (DXB TIME)

It was a quick ride to the hotel, about 20mins. Check out the welcome gesture by the hotel. Our red dots in the middle of our foreheads. We are at room 1000.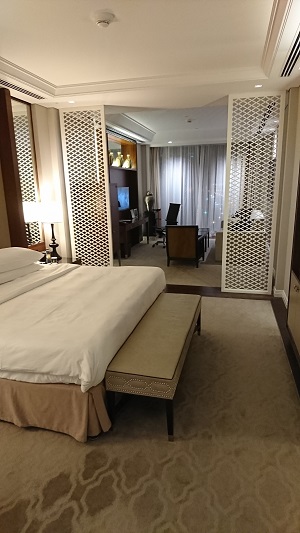 The Hotel gave me a free upgrade to suite and late checkout at 4pm on the last day. Yay!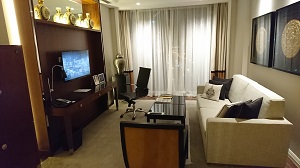 The lounge area where we converted the sofa bed for Aiken.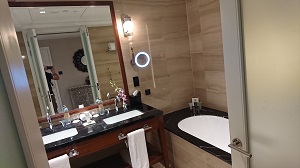 The toilet with the double sinks, bathtub and rain shower.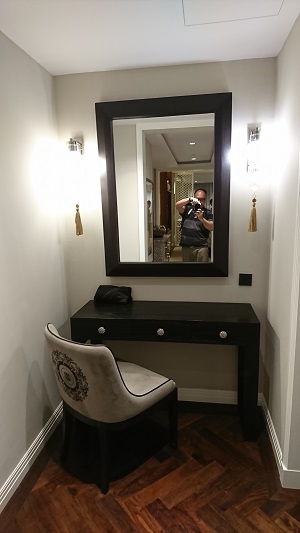 The dresser at the other end of the room, with the walk in wardrobe area.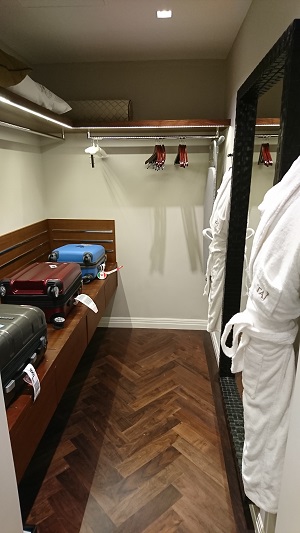 Walk in wardrobe with area for lugguage.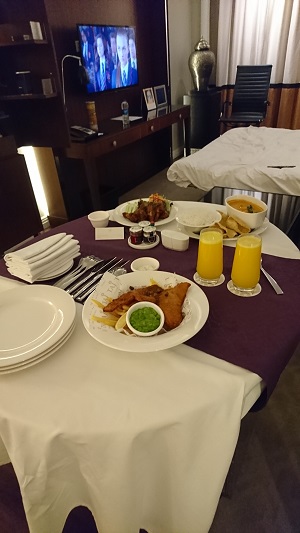 2220h (DXB TIME)

Ordered in room dining as we were too late/tired to go out. It is now 2am (SG time).

Thai curry chicken which tasted good but the rice seems different for us...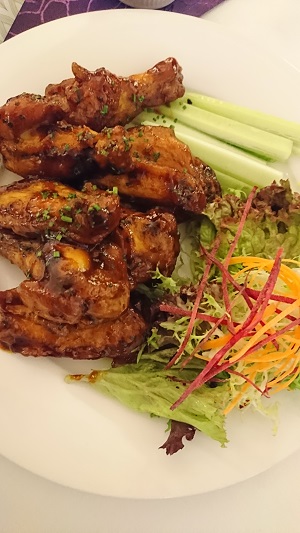 BBQ drums/winglets.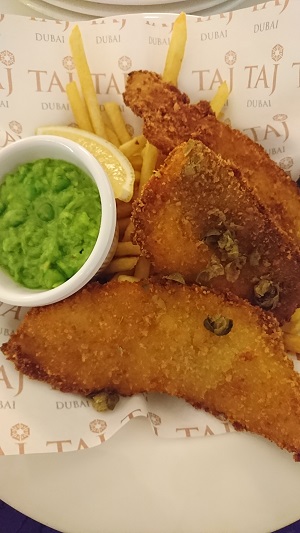 Fish & Chips. This marks the beginning of our fries journey. After dinner, we turned in at around 5am SG time? Hahaha..need to adjust our body clock.