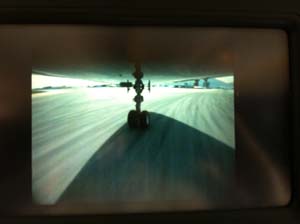 1047h (HK TIME)

And, we have touchdown to HKIA. :)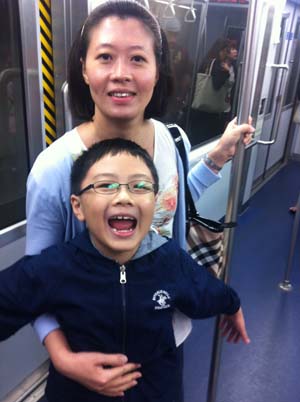 A very excited Aiken onboard the skytrain to the immigration terminal.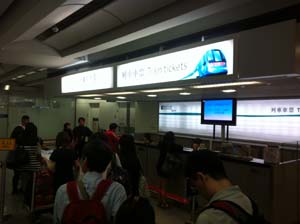 Next up, getting the airport express tickets and Octopus cards.
Went up to the departure hall next to buy the SIM card from 3 but was told that the old package HK$198 which I got previously is now only for ipad and need to get the HK$298 one for the iphone which I did not. Just got the one for the ipad and see if can use on the iphone (but can't..)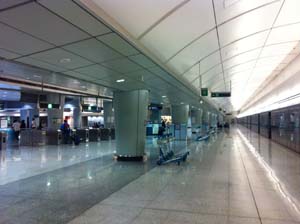 1235h (HK TIME)

Arrived at Kowloon station to transfer to the free hotel shuttle bus.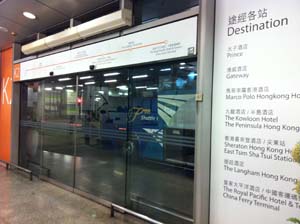 1245h (HK TIME)

This time round, we are using K2 to get to Marco Polo Hongkong Hotel. The bus is much bigger this time round, guess it is due to different routes and passenger load.

I got this from the 7-eleven @ Kowloon station and it works perfectly with my iphone. Can use internet, google maps and also sms/call. So much cheaper than 3 which was HK$198.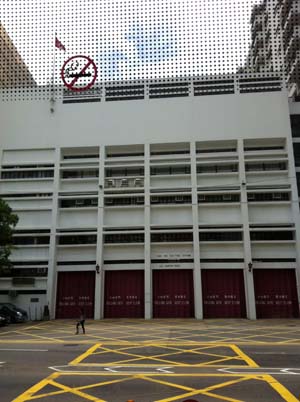 On our way to the hotel, this is the Tsim SHa Tsui Fire Station which is "fairly" near to our hotel...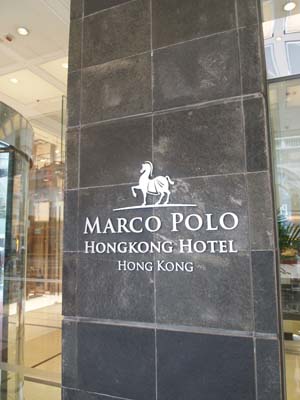 Our home for the next 4 nights. Quite atas, got turndown bed service, pillow menu, etc....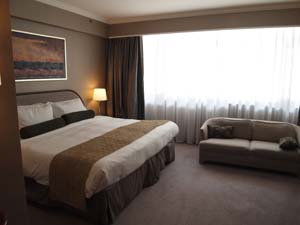 Fairly spacious for HK standards, then again, I sort of upgraded to the deluxe room....hehe...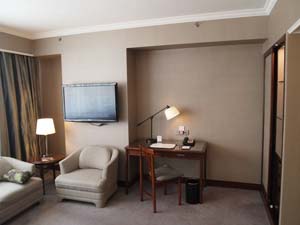 Another view of the room.