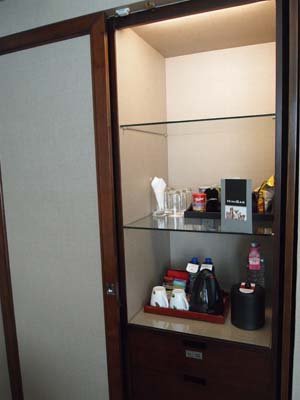 1320h (HK TIME)

The minibar and safe which was inside the drawer.

Enticing you to mix your own drinks.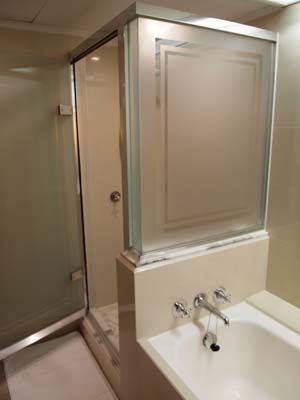 The shower area and bathtub which only Aiken used on the last nite...haha.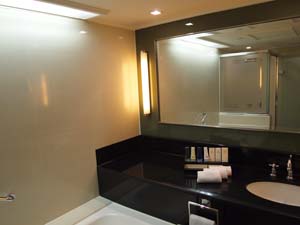 Huge vanity mirror.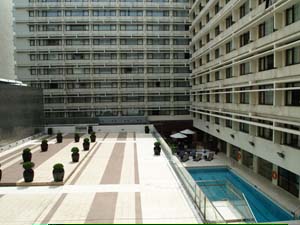 The view from our room, our room was on the 8th floor (822) and the pool is on the 6th.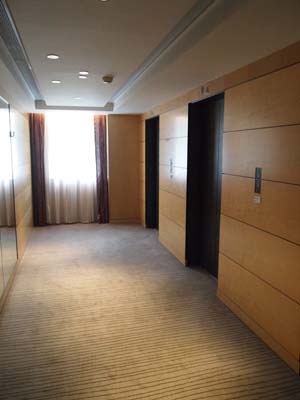 Boring lift lobby at our floor...no deco, etc..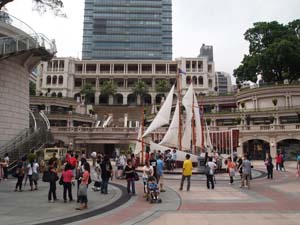 1500h (HK TIME)

First stop, the 1881 Heritage which was just opposite our hotel. It features a shopping mall, a heritage hotel, and an exhibition hall. The original site of 1881 Heritage was the headquarters of the Hong Kong Marine Police from the 1880s to 1996. The buildings' unique Victorian architecture epitomizes its rich colonial background.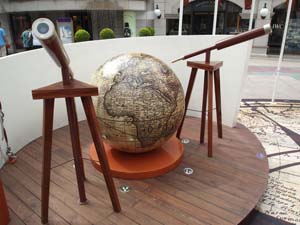 Various deco lined the 1881 Heritage.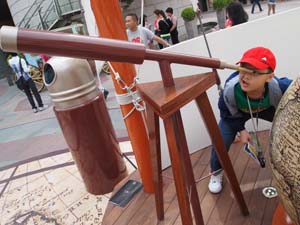 Aiken checking out the telescope.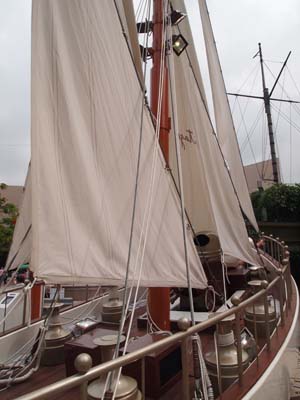 Another look at the classic European sailboat at the centre of 1881 Heritage.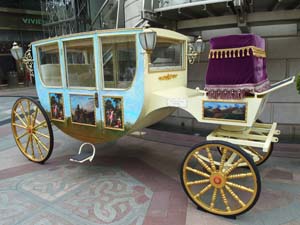 Horse carriage???