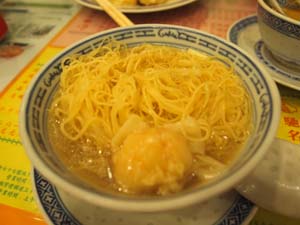 1558h (HK TIME)

Somehow, I/We did not like it....only the wanton was nice...the noodles a bit bitter....did not finish the whole bowl though the serving was quite small!!!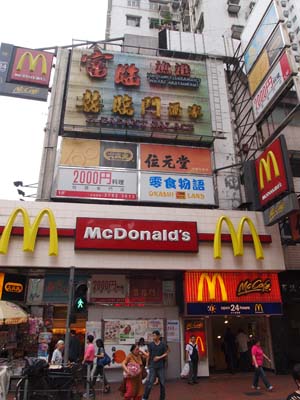 After a very unsatisfying meal, we went across the road to something more familiar to us....McDonald's for our dinner...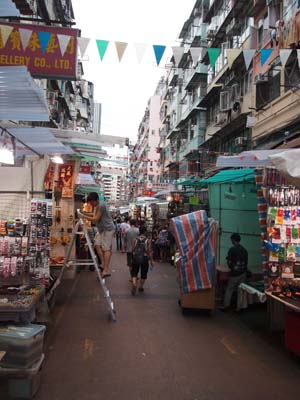 1655h (HK TIME)

After a "proper" dinner, we went over to Temple Street, here some of the vendors are still getting ready for business.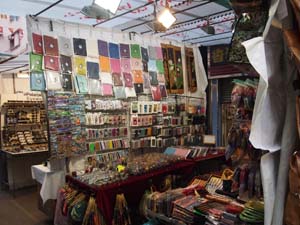 Various wares but nothing of interest...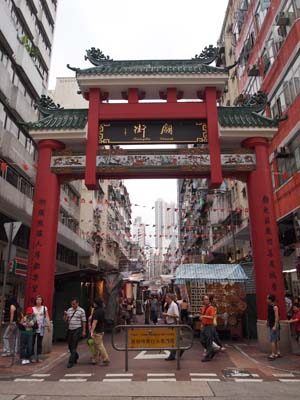 The arch at one end of temple street.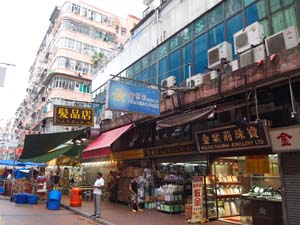 1710h (HK TIME)

Closer to the other end, there are still some shops open for business.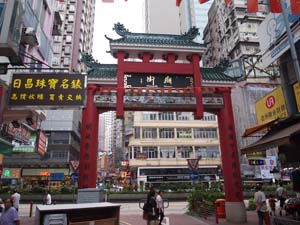 The arch at the other end...excellent landmark for those look for temple street.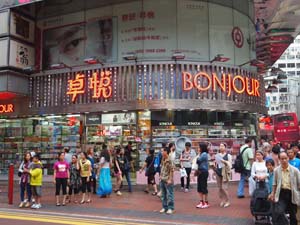 Went to Bonjour to check out their stuff....some items are much cheaper compared to SG.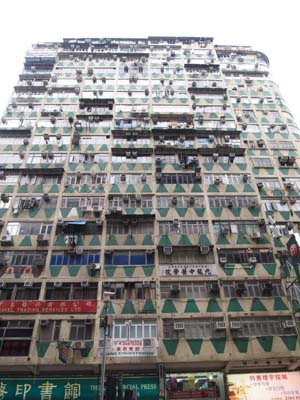 HK's version of HDB flats?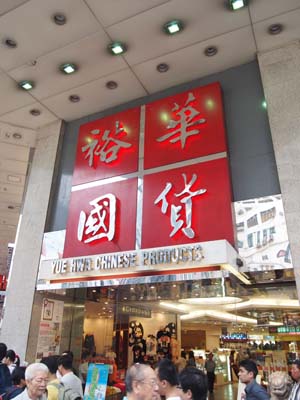 Moving from Bonjour, we dropped by Yue Haw Chinese Products which was just beside the MTR entrance. At this point, we were all quite tired due to lack of sleep from the early flight.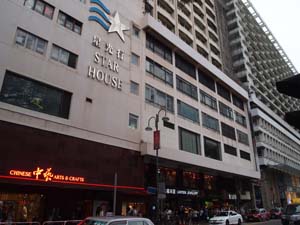 1800h (HK TIME)

I know it is only 6pm but we were too tired and decided to go back to the hotel to rest. Star House is just located beside our hotel.
Tomorrow, we are going to Ocean Park. :)