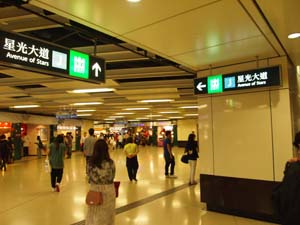 1932h (HK TIME)

Not exactly a stone throw away, quite a distance but there are shops around the MTR station where you can buy food/drinks, etc.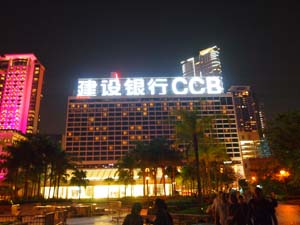 Could not resist a photo shot of this bank. CCB means a certain vuglarity in Hokkien. Once out of the MTR, just follow the crowd.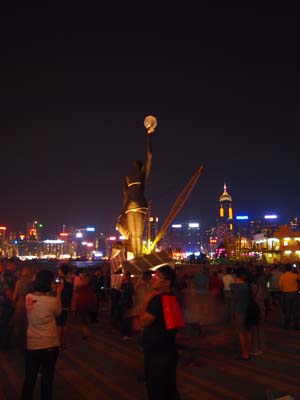 1945h (HK TIME)

Entrance to the Avenue of Stars. It so happens that there is also a performance going on there thus the crowd. Once at this location, turn right, walk straight for the best view of the Symphony of Lights.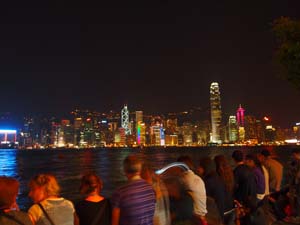 Try to be there early so that you can grab a "seat" at the poles. Haha..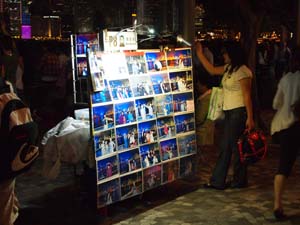 An enterprising young man who setup a stall to take photos for pple for HK$10 for a 2R instant photo printout.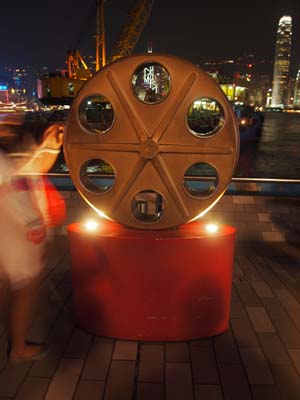 2019h (HK TIME)

Ok, skip the Symphony of Lights (SOL). It was damn boring but different pple might like it. After the SOL, went for a walk alone the Avenue of Stars.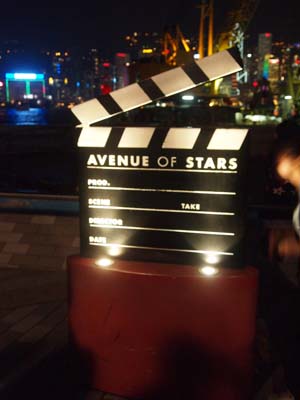 Random spots for photo-taking at the AOS.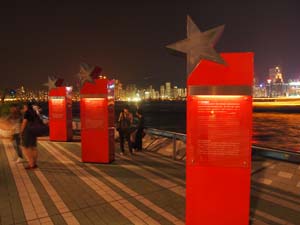 Some stuff explaining the movie history of Hong Kong. At this point of time, I was quite "stressed" with the sea of pple in the area.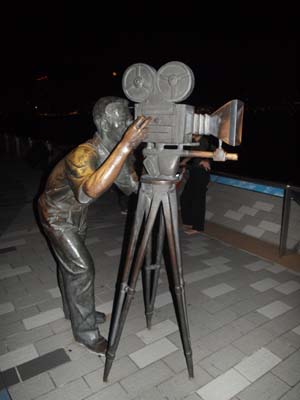 2031h (HK TIME)

Had to wait nearly 5mins for pple to clear this statue before I can have a clear shot.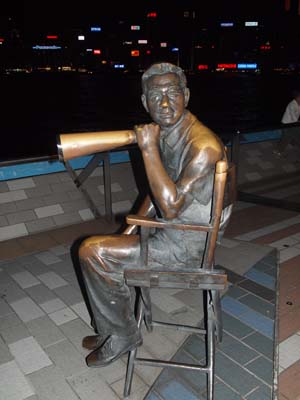 Ditto as above.....nearly 8mins of my life wasted waiting here...as they are side by side. You will NEVER get a chance to get both statues in the photo with any beings.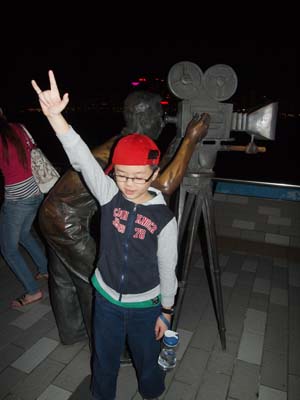 Aiken doing his rock move in front of the statue. See!!! Another being at the side....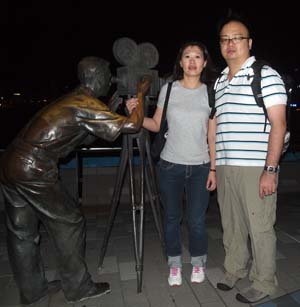 There is actually someone beside us which I crop away...haha.