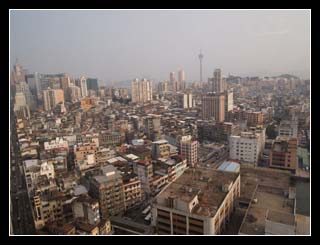 1650h (MO TIME)

The view of Macau city from the hotel lift lobby. You can see the Macau Tower at the far horizon.
We are now venturing out in search of food....haha...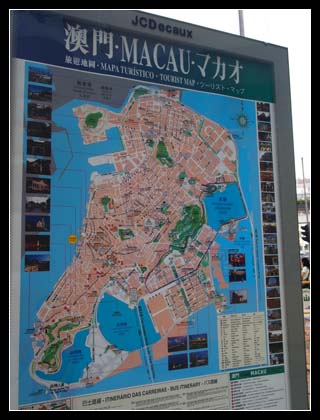 At the junction of the hotel, there is this Macau Map which shows tourists all the places of interest around Macau island.
Macau is separated into 3 areas, Macau Island, Taipa Island and Coloane.
If you are more into sightseeing, stay around Macau Island, gambling, stick to Taipa (around the Cotai strip), for rural area, stick to Coloane.
As the hotel is relatively near to Senado Square, we decided to take a walk over and explore the shops in the area.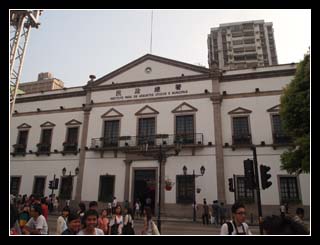 1705h (MO TIME)

After about 15mins, we reached the Lead Senado Building. Senado Square is just in front of this building across the road.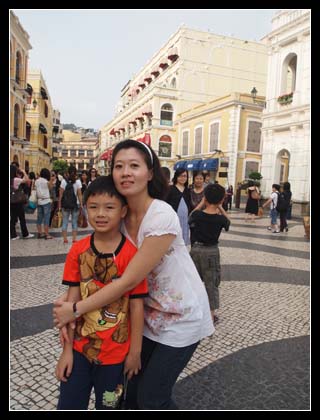 Here we are, Senado Square. Senado Square is a paved area in the centre of the former Portuguese colony of Macau, enclosed by the buildings of the Leal Senado, the General Post Office, and St. Dominicís Church. The square is paved in the traditional Portuguese pavement.
This is like the center of the Macau Heritage tour where u can practically walk to any attraction from here.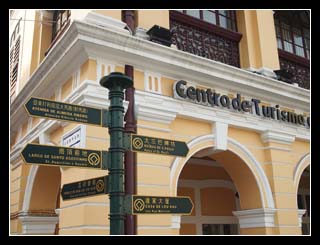 Along the way, you will see these signages which will help you in getting to your destination.
Absolutely no worries on getting lost.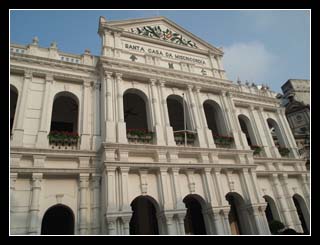 The Holy House of Mercy. This is an historic white building at the entrance of Senado Square.
It is the first western-style medical clinic and houses several other social welfare structures in early Macau, most of which are still functioning today.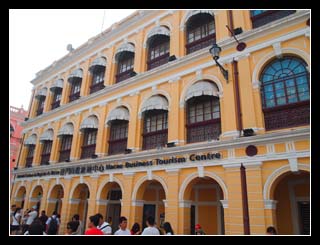 Diagonally is the Macau Business Tourism Center which houses some retail shops also.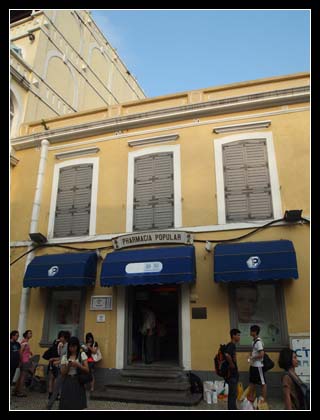 A pharmacy with a very retro outlook, situated just beside the Holy House of Mercy.