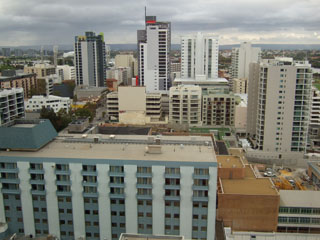 28/10/2009 @ 0755h (PERTH TIME)

Woke up about 0730hrs as I am meeting my frens for breakfast about 0800hrs in the hotel cafe.
This is the "view" from my hotel window, not much of a view though, haha.
As I have to register for the conference later in the afternoon about 3pm or so, I decide to visit the Perth Mint which is just behind the hotel and perharps do some shopping at the Perth CBD area.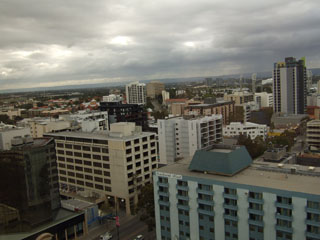 Another view from the hotel window for the record.
0900h (PERTH TIME)

The Perth Mint is just about 5mins walk from the Sheraton Hotel.
Their opening hrs are weekdays, 9am - 5pm and weekends/PH, 9am - 1pm.
Admission for adult is $15.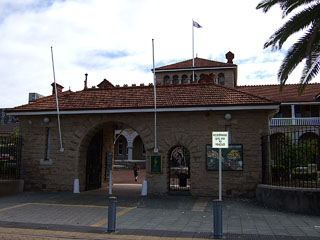 The Perth Mint opened in 1899 in response to the discovery of rich gold deposits in Coolgardie and Kalgoorlie.
She is also currently the oldest operating mint in Australia.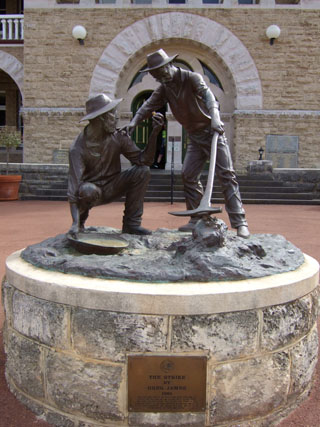 "The Strike" statues welcoming visitors to the Perth Mint.
The statue depicts prospectors, Bayley and Ford discovering gold.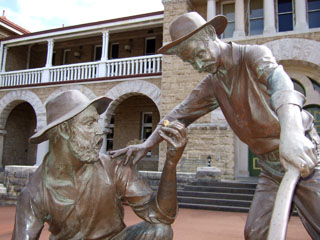 Closer look at the work of art.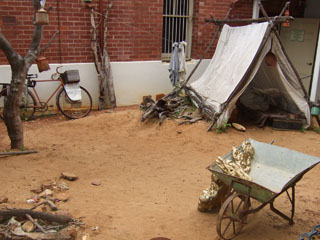 This was the only place in the mint where photography was allowed.
Every hour, there are guided tours around the mint whereby they will explain to you on the history of the mint.
I was quite lucky to be in time for the tour at 0930hrs and also to view the Gold Pour at 1000hrs.
This photo shows the living conditions of the gold prospectors in early Australia.
Generally, not a big place but a must visit for historical reasons.