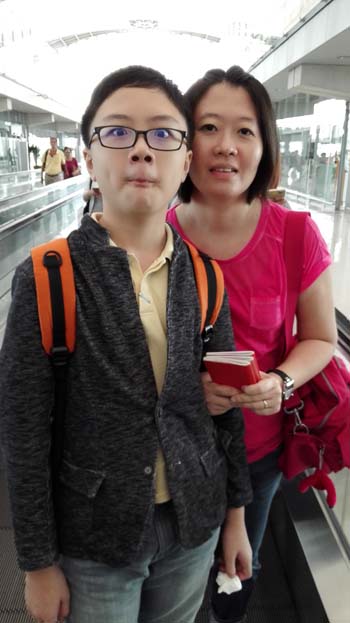 1340h (BKK TIME)

Touch down at BKK and making our way to immigration.

Don't remember the walkway was so long then...seems like forever. Was stuck at customs for a long time...seems like a lot of pple are in BKK this Dec.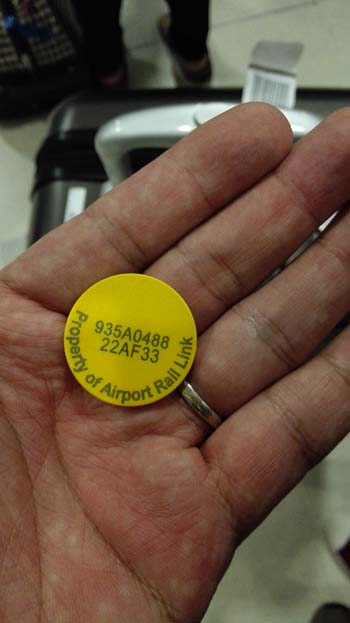 1510h (BKK TIME)

At last, cleared customs. Going to take the airline rail to Phaya Thai station to transfer. This is the type of token used for all their MRT also. Only BTS uses the magnetic card.

BKK also getting more and more crowded now.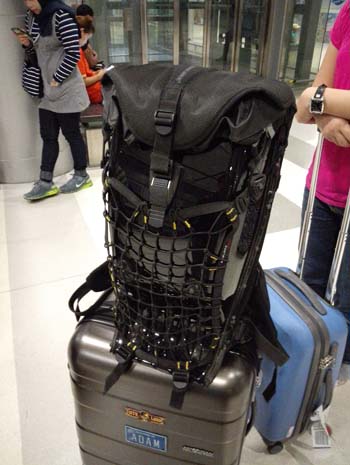 1515h (BKK TIME)

My old Boblbee backpack and the new American Tourister luggage, best combi when travelling.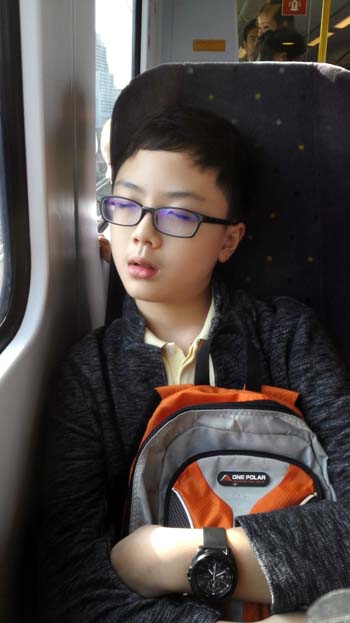 Boarded the train after some time. It is around 30mins (?) to Phaya Thai. Here's the boy feigning sleep and snoring.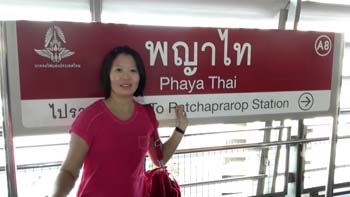 At last, now to change to BTS.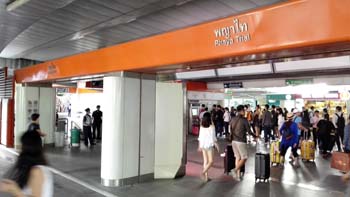 The whole area is well linked from the airport rail to the BTS.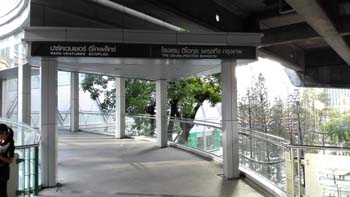 1610h (BKK TIME)

Our hotel is at Phloen Chit station and is linked via a walkway. Very convenient.

Huge Xmas tree at the hotel lobby which is located on the 24th floor. The Okura Prestige Bangkok.